Charlotte Stars in Wilton Barnhardt's "Lookaway, Lookaway"
A new novel puts Charlotte at the center of the New South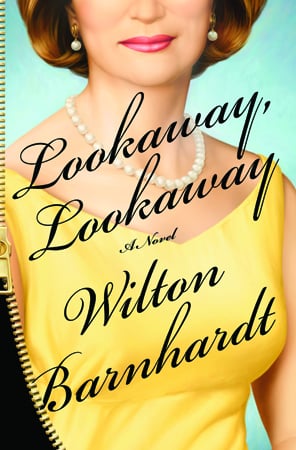 "What's interesting about the New South? Nothing."
So says Gaston Jarvis Jr., a character in Wilton Barnhardt's new novel, Lookaway, Lookaway ($25.99), which hits stores in August. The fictional author lives in a banking and country-club town, a place few writers have deemed a fitting backdrop for narrative drama. But Lookaway, Lookaway could be Charlotte's breakout role.
"I set this book in Charlotte in part because it is the prime example of the New South city, specifically after the [Democratic National] convention," Barnhardt says. "It is a gleaming city that was ready to be on the international stage."
A Winston-Salem native and former director of the creative writing program at North Carolina State University, Barnhardt always had a great appreciation for Charlotte. "I spent a number of summers with my aunt, who lived in Dilworth," he says. "It was always a treat to go to Charlotte, growing up in the slower-paced Winston-Salem." His fourth novel follows Jerene Jarvis Johnston and members of her family over the course of a decade. Running out of money—"fortunes were always temporary below the Mason-Dixon," Jarvis says—the family clings to its perch in high society. With references to a fictitious Mecklenburg Country Day School alongside Myers Park, the book casts a humorous eye on familial conflicts and the modern social ladder.
"It is very much a Mecklenburg County novel. Of course there is satire, but I hope that people can see the affection for my state," Barnhardt says.
Few novels are set in Charlotte, says Sally Brewster, owner of Park Road Books. Mindful of the literary tradition preceding him, even Barnhardt was wary of tackling a story about the South. "I've never written in the South, and I never will again," he says. "This is my one and only Southern novel."
Catch Barnhardt reading from Lookaway, Lookaway at 7 p.m. on September 11 at Park Road Books, parkroadbooks.com. —Hannah Frail

Check out a clip from the audiobook version of the book, read by Scott Shepherd, below: