Charlotte vs. Raleigh: Business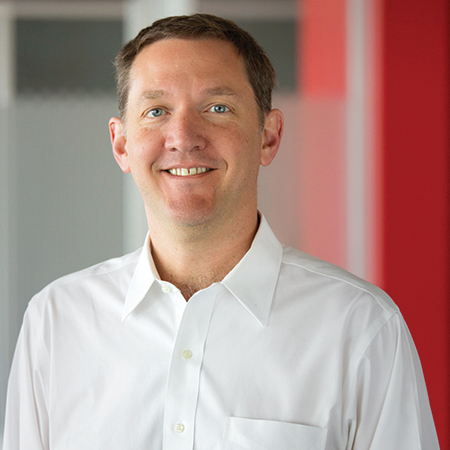 Playing Nice
Charlotte and Raleigh may compete for residents and tourists, but they'll never admit it
YOU MIGHT as well forget trying to get officials in Charlotte or Raleigh to trash talk about their neighboring North Carolina cities. You'll get lines such as this:
"Raleigh and Charlotte are fortunate to have each other."
"We need each other."
"We have a very friendly relationship."
"Hopefully, when tourists determine where they're going to go on their next trip, Charlotte can be on their list and so can Raleigh."
In this polite, Southern state, it seems, no amount of prodding will produce an honest answer
But with Forbes Magazine naming Raleigh the fourth-fastest growing city of 2015 and Charlotte close behind at No. 9, the two cities inevitably compete for tourism, business, and new residents.
Tourism offi cials, though, would rather use words such as infrastructure, walkability, breweries, and farm-to-table to promote their own city than tear down another.
And perhaps they're right. Raleigh and Charlotte are, well, nice cities. But they are not the same. Here's what we know:
• Mecklenburg County is losing the battle for in-state alumni to the university-heavy Research Triangle. About 80,300 alumni from large, in-state universities live in Mecklenburg County. Wake County has about 123,100.
• Mecklenburg County wins the overall economic competition. The Charlotte metro area had a gross domestic product of $139 billion in 2013, which was No. 22 in the nation. The Raleigh metro area raked in about $67 billion, putting it at No. 47 nationally. (The Durham-Chapel Hill metro area added another $42 billion to that, so the entire Triangle has a GDP of around $109 billion, which is still less than Charlotte's.)
We also know that the two cities make money diff erently. Charlotte has banks, while Raleigh dominates the in-state market for life sciences and drug companies.
"It's very rare that we compete headto-head for businesses," says Bob Morgan, president and chief executive offi cer of the Charlotte Chamber. "Typically, a pharmaceutical company looking at North Carolina is going to be looking at the Research Triangle. Something in fi nancial services, typically, is looking at Charlotte."
These different business approaches can lead to some misconceptions about the two towns. Maybe even some playful insults.
"If you wanted to draw the distinction between Raleigh and Charlotte, I've always seen Raleigh as a center of innovation and much more [a] creator of something new," says Jennifer Bosser, assistant executive director of Wake County Economic Development. "Whereas Charlotte has always been the user of technology that's created out of Raleigh."
Ouch. —Jared Misner
---
Where the Graduates Go
You see Tar Heels flags on front porches and the Wolfpack stickers on cars and the Gamecocks shirts on racks. But which school really rules your city? Take a look at the alumni populations from some of the region's major institutions in Wake and Mecklenburg counties.
---
Top Regional Employers
These companies employ the most people in their respective counties
Mecklenburg County
Carolinas HealthCare System
Wells Fargo
Charlotte-Mecklenburg Schools
Bank of America
Walmart and Sam's Club
Lowe's**
Novant Health American Airlines (formerly U.S. Airways)
Wake County
State of North Carolina
Wake County Public Schools
IBM*
WakeMed Health and Hospitals
North Carolina State University
Cisco Systems
Rex HealthCare
SAS Institute
(Sources: Charlotte Chamber, Wake County Economic Development)
*Oops, that's Durham County
**Oops, that's Iredell County
---
Tourism: The Big Guys Versus the Little Guys
Tourism officials from Raleigh and Charlotte say that what's good for one city is good for the other, which is ultimately good for North Carolina. Most of their visitors come from within a 250-mile radius, and they are usually coming to visit friends and family.
"I would hope these same visitors would make more than one leisure trip, and they would visit Charlotte one weekend and Raleigh the next," says Dennis Edwards, president of the Greater Raleigh Convention Bureau.
But size does matter. Charlotte is still a much larger city than Raleigh in terms of population, and it has greater hotel capacity. This, in turn, allows Charlotte to attract bigger tourism draws such as the Democratic National Convention, the NBA All-Star Game, and the Atlantic Coast Conference Football Championship.
"The convention center is much larger in Charlotte, and their hotel package is much bigger than Raleigh's," Edwards says. "Charlotte goes after a different market. They go after the bigger guys, and we go after the smaller markets." —J.M.
---
Red Ventures vs. Red Hat
The CEOs of these two tech companies agree on at least one thing—they like a certain color
Red Ventures
Ric Elias, 48
What he does: Chief executive officer and co-founder
What Red Ventures does: It's a technology-enabled platform for growing sales and marketing businesses.
Where: Founded in Charlotte, now headquartered in Indian Land, South Carolina
Number of employees: Approximately 2,500
What it's like to work there: "You're expected to run many businesses within our business," Elias says of his employees. "By and large, we throw them into the deep end." But there are many perks. For example, the annual company meeting takes place over three days in January. In Cancun.
During regular business hours, employees can take advantage of the Indian Land compound's putting green, bowling alley, yoga studio, basketball court, bocce ball court, or rooftop beer garden. "This generation wants to integrate work and life, and to us, it's important to create an intentional platform that allows us to do that," Elias says.
He's also showing potential recruits they can have a Silicon Valley experience in a Southern city.
"We picked Charlotte because it's a great city and a great place to raise a family," he says. "And, hopefully, here we can attract a lot of people who want to return home." —J.M.
---
Red Hat
Jim Whitehurst, 47
What he does: President and chief executive officer
What Red Ventures does: It creates open source software.
Where: Raleigh
Number of employees: More than 1,200 in Raleigh, nearly 8,000 worldwide
What it's like to work there: A quote from Mohandas Ghandi occupies most of one wall in the Red Hat office building in downtown Raleigh. "First they ignore you. Then they laugh at you. Then they fight you. Then you win," read the giant block letters.
Whitehurst says the sentiment embodies the company's spirit. "When Red Hat started, many people questioned open source software in the enterprise," he wrote in an emailed interview. "With more than 90 percent of the Fortune 500 [companies] relying on Red Hat and open source technology, that question is gone. It's no longer a question of if companies will use open source software. Now it's a question of how."
This success allows the Raleigh company to offer its employees some unusual perks: In the cafeteria, they can take a break to play Ping Pong, billiards, or video games. The Red Hat office also has two on-site gyms, a patio, free snacks, and an annual competition called the "Intern Olympics." —J.M.
---
This article appears in the September 2015 issue of Charlotte Magazine
Did you like what you read here? Subscribe to Charlotte Magazine »
---