Charlotte vs. Raleigh
Who's No. 1?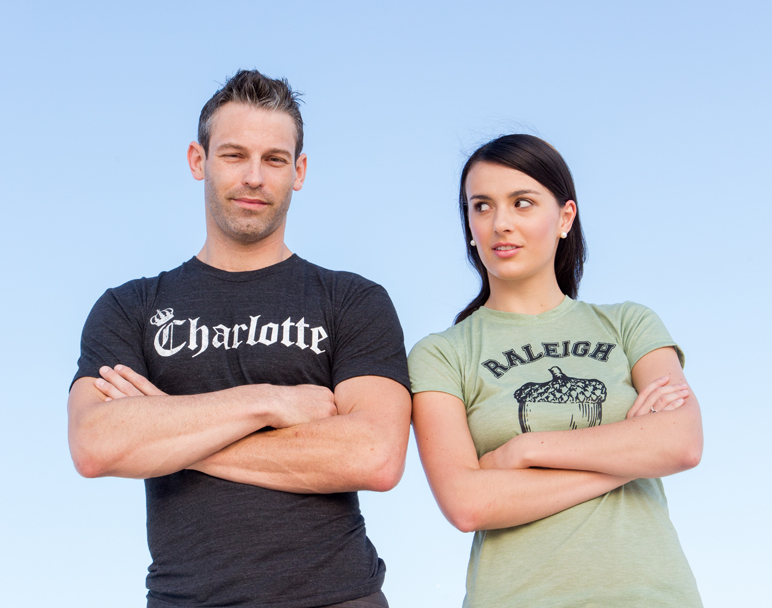 MORE THAN any other time in American history, where we live now is a matter of choice. Some of us live where we live because we chose to stay, some because we chose to move, others because we chose to return. We are, whether we like it or not, part of larger trends. We're clichés. An equation of facts: North Carolina is growing fast + Cities are growing fast = Raleigh and Charlotte are cities that are growing fast. We joined the movement, so we rejoice when we receive affirmation. Like when:
• Forbes ranked Raleigh No. 1 on its list of "Best Places in the Country for Small Business and Careers" in 2015.
• Money magazine ranked Charlotte No. 1 on its list of "Best Big City Bargains."
• Businessweek said Raleigh was America's Best City in 2011.
• The Charlotte Observer found that Charlotte has been the second-fastest-growing big city in the country since 2000.
The lists keep coming, and we click through page after page of online slideshows, hoping our city will be ranked among the elite, because maybe somehow that makes each of us elite, too. And, of course, we can't help but peek at how we compare to the other place.
In this set of stories, we'll explore the rivalry between North Carolina's two major cities. It is, for the most part, typically Southern and polite. We found very few people who would openly say a bad word about the other city—especially this year, with the legislature taking measures to move tax money from urban areas to rural areas of the state. But in every area of life, it's clear Charlotte and Raleigh watch each other, copy each other's successes, and learn from each other's failures, all in the hopes of continuing to move up.
—Michael Graff
Special thanks to: House Of Swank, Raleigh; 704 Shop, Charlotte; Charlotte Douglas International Airport; Hair and Makeup by Rebekah McCann
---
This article appears in the September 2015 issue of Charlotte Magazine
Did you like what you read here? Subscribe to Charlotte Magazine »
---