Charlotte Wedding Connection: February 12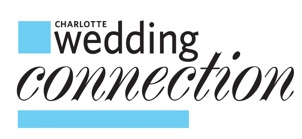 Charlotte Wedding Connection, the ultimate bridal show, is coming up on Sunday, February 12. This is a can't-miss event by Charlotte Wedding that will help you connect with wedding professionals in the area. Participating vendors include Aisle Do, Beautiful Day Wedding Coordination, Christi Falls Photography, Mary Kay, Transitions Travel & Photography, and many more.
For only $7 you can spend three glorious hours tasting wedding cakes, talking to photographers, getting ideas for a honeymoon location, and, of course, seeing those beautiful wedding gowns during the bridal show. Charlotte Wedding Connection has also brought back the Inspiration Room, featuring tablescapes and gowns that will be sure to make your wedding a dream-come-true.
Click here to order your tickets ($7 now, $10 at the door) for this amazing event located at Charlotte Motor Speedway.
Here is what you can expect from Charlotte Wedding Connection:
Pictures courtesy of Charlotte Wedding and Charlotte Wedding Connection.