Inside New Creative Agency Hue House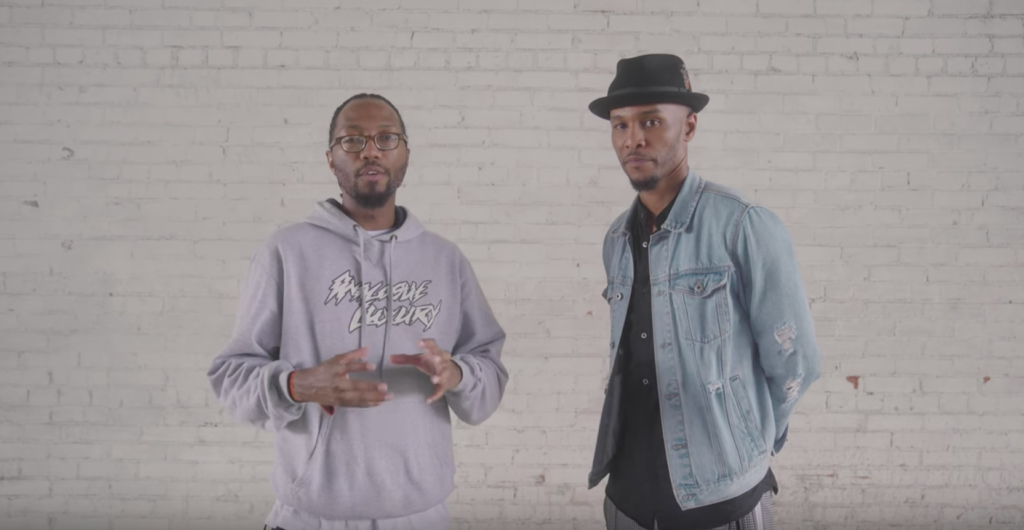 A GROUP OF CHARLOTTEANS have created a new creative agency to offer funding and resources to the city's cultural community. Hue House, as announced in a new video below, is comprised of David J. Butler (a member of the 2018 class of Charlotteans of the Year), David "Dae-Lee" Arrington, Davita Galloway, Sir Hodge, and Khaleel Loyd. Between them, Hue House's members have experience in the arts, the nonprofit sector, politics, community activism, and education. Over the past several months, members of the group have been meeting with Arts & Science Council staff and board members, county commissioners, the YMCA, and other local cultural groups to begin talking about the issues they hope to address and the needs of the city, ahead of a November vote on a new quarter-cent sales tax to support the arts.
In a cultural sector often labeled as "siloed," Butler says the agency aims to connect cultural and government groups to individuals and communities currently not being reached—and in particular, support creatives of color in Charlotte. "Generally speaking you do not see these types of organizations in an agency format," the group says. "We've seen models in other cities where they generally have black arts councils or commissions. For us, in understanding the needs Charlotte has, we wanted to explore a new model that would lend itself to being nimble and effective while still fitting into what has been in Charlotte and what may be created with the changes we're about to see. So we opted for an agency model and will be rolling out an affiliated nonprofit that will allow for us to address as many needs as possible."
The agency, in offering creative, marketing, consultancy, and event services, will help companies, cultural organizations, and governmental bodies "accurately and organically engage creatives and artists of color and diversity," Butler says. For example, instead of a museum looking at internal diversity through occasional conversations, Hue House would perform an audit that looks deeper into an organization's culture and how to "push forward" intentional hiring practices and representation. "We're holding the entire city's feet to the fire," Butler says. "If you want to make sure you're doing the things you preach as an organization, we'll help you do that. It'll cost you, but that's the point. For companies and nonprofits, it's not just about having black people on your board."
The nonprofit's output would then have more in common with the work of the ASC and Knight Foundation, providing resources in both an educational and monetary sense for Charlotte creatives and hopefully, Butler says, establishing a new "pillar" of cultural stability in Charlotte. Butler points to the example of a venue owner wanting to start a festival centered on musicians of color. Hue House's nonprofit affiliate would help secure the funds to make it happen or provide guidance for execution.
The fate is uncertain for the quarter-cent tax, which would raise $50 million in its first year and $22.5 million for the arts, as Mecklenburg commissioners have allotted. The ASC itself could evolve if the sales tax is approved by voters: Mecklenburg County commissioners recently voted to increase local government oversight of the organization, if voters approve the quarter-cent sales tax. No matter the outcome, Butler says Hue House is looking to fill the existing gaps throughout the cultural sector. "It's a large thing, when you think about all of the nuances across the field," Butler says. "but that's exactly why we're here."
Hue House will continue to introduce its members through the video series that begins above—along with updates on its social channels.