Charlotteans of the Year 2016: Kelly Brooks
One woman had the vision to make it easier to navigate the city's congested nonprofit landscape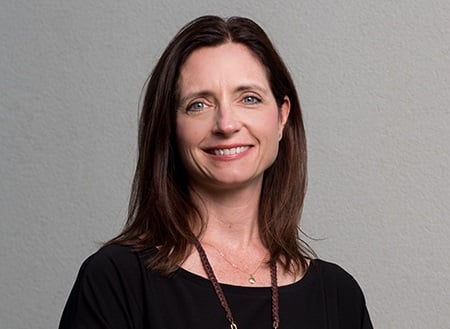 FOUR YEARS AGO, when SHARE Charlotte was still in its infancy and trying to gather supporters and clients, Kelly Brooks met with as many people as possible to sell her idea of bringing all of Charlotte's nonprofits together.
It didn't take long before person after person, nonprofit after nonprofit, pledged support. Soon, Kimberly Paulk began to follow Brooks around like she was the Pied Piper. Paulk wanted to find out how, exactly, Brooks was so persuasive.
"If she could get in front of somebody and they could see her heart and the value of the proposition, that was pretty much it," Paulk says.
The two women partnered to launch SHARE Charlotte, but the idea was all Brooks'. She'd been searching for volunteer opportunities when she noticed how unwieldy the Charlotte nonprofit world was, with hundreds of organizations and opportunities. So she conceived of the one-stop shopping website that would have a searchable database (excluding churches, schools, and clubs that had built-in support) that created categories for nonprofits based on their services, making it easier for users to discover volunteer or giving opportunities.
Brooks had been a stay-at-home mom for nine years and was looking for a meaningful way to re-enter the workforce. She was friends with Paulk because their children went to school together, and Paulk saw a LinkedIn post Brooks made about her concept. Immediately, Paulk wanted to be a part of it.
This has been a pattern with Brooks in everything she's touched in her career in publishing and marketing, which has taken her to such stops as Seventeen magazine and NASCAR.
"She's just one who thinks big and has big ideas, but, most importantly, then knows how to go and execute those ideas and develop them," says her husband, Paul Brooks, a former NASCAR executive.
Brooks is earnest and straightforward. She's knowledgeable and prepared. She smiles easily, but clearly is serious about her passion for making SHARE Charlotte—and the nonprofits it serves—as successful as possible.
"She is the one at the table who will ask, 'Why not?'" Paulk says. "She was always the one who would say, 'Let's try. Because that issue over there might be connected to that issue over here.'"
SHARE Charlotte has grown from supporting and featuring 87 nonprofits on its website at its inception in 2012 to 401 nonprofits now. Three years ago, the organization began sponsoring #GivingTuesdayCLT, a philanthropic campaign coinciding with the national Giving Tuesday movement that falls the Tuesday after Thanksgiving. Last year #GivingTuesdayCLT raised $4.2 million for its partnered nonprofits—far exceeding its $2 million goal. This year, the goal is $8 million.
Two years ago, SHARE Charlotte began SummerSHARE, a similar push specifically seeking donated goods. Brooks came up with the idea after hearing feedback from nonprofits that donations declined sharply in summer months.
At its core, SHARE Charlotte remains true to Brooks' initial vision: a website (sharecharlotte.org) where anyone can find philanthropic opportunities at any time. The site breaks down nonprofits by simple labels of "Who It Helps," "What It Impacts," and "Causes." As an example, if you click on "Kids," then "Education," then "Civic Engagement," you'll see a list of eight area nonprofits that serve those needs.
From there, users can read a summary of each nonprofit, then click on one of three buttons: "Donate," "Volunteer," and "Shop." The "Shop" button will direct you to an Amazon Wish List that the nonprofit prepared so that philanthropists can purchase goods that go directly to the organization—another Brooks brainstorm.
"You know exactly where your money is going," Brooks says. "We're finding that a lot of people, especially young professionals, they want to know where the money is going. They're not as interested in writing $50 checks as they are buying $50 worth of printer ink."
In May, SHARE Charlotte became a 501(c)3 nonprofit. Brooks kept the technical side of the organization as a for-profit company, SHAREGood Software. She hopes to create a software system that can be replicated in cities across the country.
Brooks says she already has interest in the software from other communities. It's no wonder. When she speaks from her heart, the believers fall in line.
"I think that the community is stronger, Charlotte is stronger because of her," Paulk says. "Her advocacy and her passion for Charlotte makes this a better city. I think we're all lucky to have her."
Jodie Valade is a freelance journalist based in Charlotte. Reach her at jovalade@gmail.com or on Twitter: @JodieValade.