Charlotteitis: New Residents Get New Allergies
Why this city's pollen affects even non-allergy sufferers, and what options are available for relief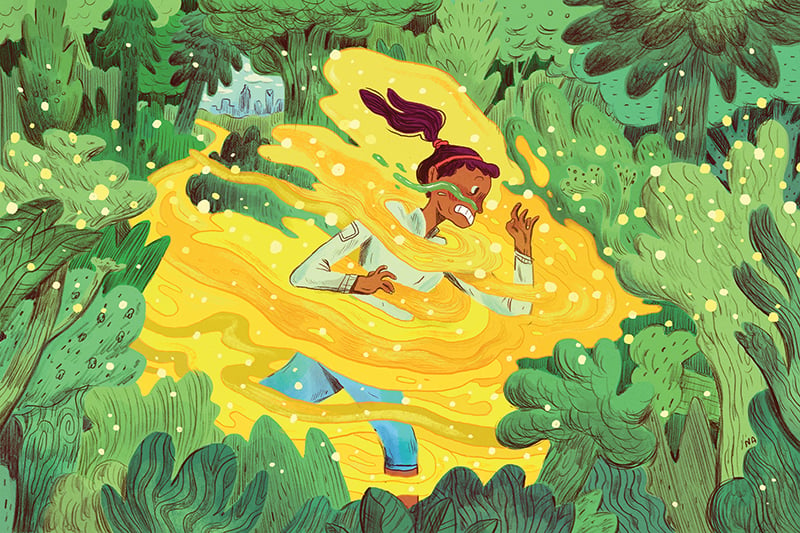 CHARLOTTE ALLERGIST and immunologist Maeve O'Connor knows the routine: Healthy out-of-towner moves to Charlotte, falls in love with the city, then dreads every spring and summer. O'Connor even has a word for the seasonal condition: Charlotteitis.
Every year, O'Connor welcomes new patients to Allergy, Asthma, and Immunology Relief of Charlotte to treat them for seasonal allergies they developed after moving here. "We have so many trees here," she says. "It's one of the reasons it's such a beautiful city, but when it's time to pollinate, it gets especially bad. The more pollen you have, the more symptoms you have."
The American College of Allergy, Asthma, and Immunology estimates that as many as 30 percent of adults suffer from nasal allergies, and Charlotte consistently ranks in the top 50 cities nationally for worst allergies reported, according to the Asthma and Allergy Foundation of America.
"It kind of gets the double whammy where you have the beautiful trees and the lush grass and then the air quality, where we've had more bad air-quality days than good air-quality days over the past few years," O'Connor says.
Part of it is our fault. Because of the trees and the climate, we spend as much time outside as possible. We sit in patio chairs covered in a yellow sheen. We do yard work. We stand on the sidelines of soccer fields, cheering on our children.
A few lifestyle changes could help, O'Connor says. Don't run in the morning, when pollen counts are highest. Keep your car windows closed while driving in the spring and summer. To combat allergy symptoms, try an over-the-counter antihistamine such as Zyrtec.
But that's not enough for everyone. During his medical residency in Michigan, Nick Lukacs, now a physician at Cornerstone Ear, Nose, and Throat in Charlotte, had to see an allergist once a week for five to six years to receive allergy shots.
Lukacs was allergic to pollen from grass and ragweed, dust, mold, and animal dander. His immune system fought the irritants by making his nose run and eyes water. The weekly injections gave Lukacs' body a little bit of the allergens, so his immune system stopped fighting them.
The worst part for Lukacs was trying to make time to get the shot, and then sit in the allergist's office for 20 to 30 minutes to ensure his body didn't have an allergic reaction. "People just don't have the time to come to the office every week," he says.
Two years ago, Lukacs' office was the first ENT or allergy practice in Charlotte to offer an alternative: allergy drops. Patients can take the vials of liquid home and place the drops under their tongues. The drops run from $85 to $138 per month, based on the number of allergens a patient is treated for. This treatment is not covered by insurance, but depending on a health care plan's deductible, Lukacs says the cost of drops may be comparable to, or even lower than, the cost of allergy shots. "The majority of the people we see, they're leaning toward the drops," he says.
With spring upon us, O'Connor knows she'll see a fresh round of Charlotteitis in her office. But patients can breathe easier knowing they have options.
Or at least, they have the option to shut the windows, run on the treadmill, and hope for an early winter.