Charlotte's 12 Best Suburbs
The definitive, unbiased, statistical ranking of the top places to live and visit around Charlotte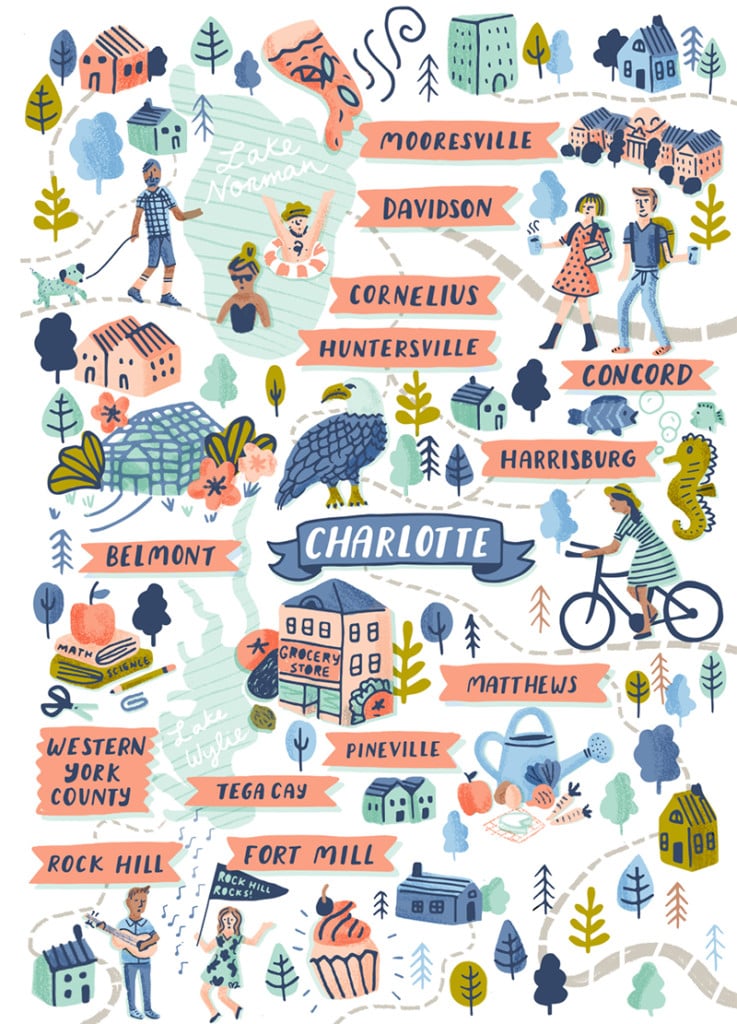 Browse our interactive map to read more about each suburb, or click through to the No. 1 suburb below.
THE PEOPLE in Charlotte's suburbs turn elections, create traffic, and feed large employers. They surround our lakes and brighten up old railroad tracks. And they're resilient. Over the past quarter-century, the towns around our city have moved on from tobacco and textiles to forge their own identities, distinct from one another.
There's no such thing as an ordinary Charlotte suburb. There are lake suburbs, small-town suburbs and suburbs where people identify themselves by which highway exit number is closest to their house. Some places feel like they're extensions of Charlotte; others feel like they're in another world.
We asked a researcher to develop a formula to tell us which towns around Charlotte are, definitively, the best. We started with four main categories—Housing and Employment, Quality of Life, Diversity and Vitality, and School Outcomes—and pulled together a series of statistics for each. We examined the towns based on how they fared against the other suburbs in the region in each category. Then we averaged the four broader categories to determine the overall ranking. Click here for the full chart.
But statistics tell only part of the story, so the stories that follow are dedicated not just to the numbers, but also to the people who make up the top 12 suburbs that define our region.
Illustration by First Pancake Studio
Click >> to read about Davidson, our No. 1 suburb
This story has been updated from its printed version.