Charlotte's Artistic Exports
The city sends actors, writers, and comedians to stages around the world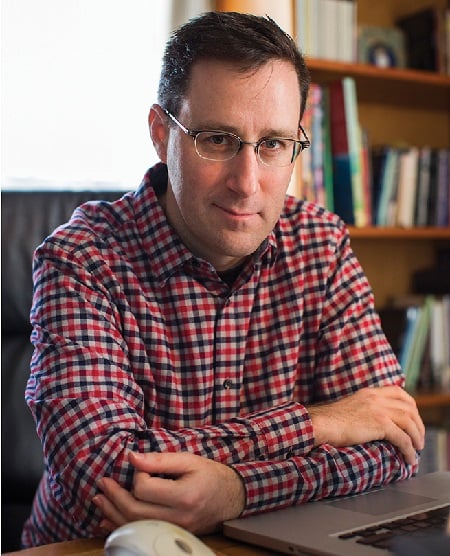 Jeff Jackson's writing veers toward the surreal—a play with 200 plants covering the stage, a dark, dream-like novel in which the main character is an abused teenager named after the author. In the Charlotte writer's latest play, there's no stage, and the audience is encouraged to fall asleep.
Dream of the Red Chamber: a performance for a sleeping audience takes the ancient Chinese novel for which it was named and creates a "durational performance"—that is, one that lasts several hours.
As the narrative blends dreams with reality, the audience relaxes in beds provided by the theater. Jackson, who collaborated with Jim Findlay on the piece, says it's "somewhere between a theater piece and an art installation. …It's almost like this perfume that wafts in and out of your consciousness. We wanted to create a place where you can come in and drift off."
Jackson and Findlay have been working on the production for two years. They had several preview performances in New York City last year and are hoping to officially debut it there in mid-May. The production mixes acting (five women and one 14-year-old boy), video, dance, and music. Beds and performers will be on the same level.
After spending 13 years in New York, Jackson moved to Charlotte in 2005, partly because the cost of living here is more affordable.
"I reached this point where I could be a New Yorker or I could be a writer but not both," he says.
Jackson, who lives in NoDa, has written five plays that have been produced by the Obie Award-winning Collapsable Giraffe company, was founding director of the NoDa Film Festival, and published his debut novel, Mira Corpora, last year.
---
Northwest School of the Arts senior Eva Noblezada will play the lead role in the London revival of Miss Saigon in May. Noblezada is often compared to Lea Salonga, the award-winning actress who originated the role of Kim on Broadway. It would seem the role was in Noblezada's blood; her aunt, Annette Calud, was the first one to succeed Salonga as Kim in 1992.
---
Darisse Smith is an Iraq War veteran and former helicopter pilot who suffers from chronic pain. In 2012 Smith, who lives in the university area, and four other disabled veterans from around the country accepted a challenge: Perform stand-up for an audience at the Improv comedy club in Los Angeles. Comedians like Zach Galifianakis, Bob Saget, and Lewis Black helped the veterans hone their craft. The result was the 2013 documentary Comedy Warriors: Healing Through Humor. Smith recently performed at the Charlotte Comedy Zone and participates in the Zone's Fight Night Comedy Competitions.
---
"I am stuck on Band-Aid brand, 'cause Band-Aid's stuck on me!" No one can reproduce the familiar jingle better than brothers Jack and Davis Burroughs, ages 6 and 4, respectively.
The sibling duo took part in Band-Aid's 2013 "Stuck on Me Sing-Along Contest" last fall. After 192 videos were whittled down to 12 finalists, voters visited the Band-Aid website to select their favorites. The singing and dancing Monroe boys took the prize, a $5,000 Toys "R" Us gift card.