Charlotte's Best Patios for Al Fresco Fun
The weather's finally nice. Enjoy it on one of Charlotte's patios.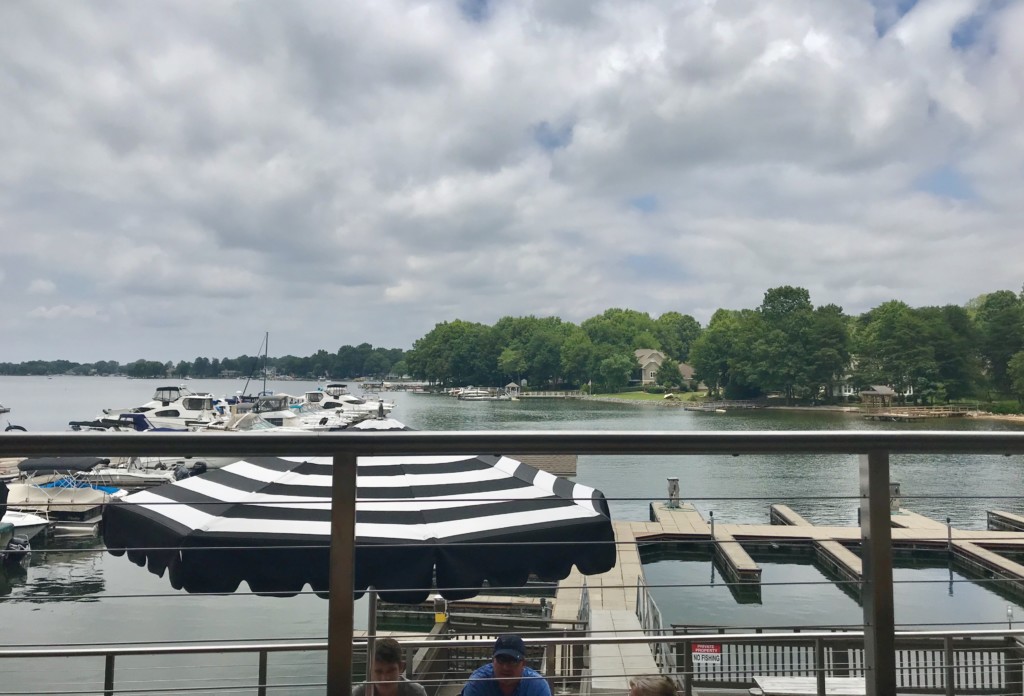 Sipping sweet, summery drinks outdoors is practically a rite of passage this time of year. Did you really stop watching Netflix long enough to venture outside and soak in the sunshine if you didn't Instagram it? Whether you want to show off or not, there are plenty of patios in Charlotte that will make you feel outdoorsy, even if you're perched beneath a fan. Peep our picks below for the best places to eat, drink, and catch some rays this summer.
Charlotte's Best Patios – Summer 2018
1608 East Boulevard, 704-280-4148
This Dilworth gem has a patio facing East Boulevard, which means prime people-watching. If you love live greenery paired with twinkly string lights to set the mood, you'll love Kid Cashew's patio. Hanging plants hug you into the space, making you feel like you've found a quaint hideaway within the covered area. There is also an uncovered part to the patio if you fancy some vitamin D. Plus, the menu offers unique yet comfortable takes on Mediterranean fare, cooking with a wood-fired grill for a succulent char taste. Refreshing craft cocktails complement the dishes.
1212 Pecan Ave., 704-333-9197
Brunch on the upstairs covered patio at this Plaza Midwood mainstay, and don't forget to snap a few pics of the Charlotte skyline. The atmosphere up here is laidback and unassuming, which what we love about Plaza Midwood bars so much. Plus, the new brunch buffet option is affordable at $16.95, especially paired with their bottomless mimosas.
303 S. Church Street, 704-445-2550
Rooftops count as patios—especially when they're as alluring as Merchant + Trade's 19th floor rooftop lounge. This bar overlooking Romare Bearden Park (and adjacent to the French Quarter, might we add) is a great place to visit in the evening before dinner or cap the night at—mostly because it opens at 4:30 p.m. most days. Just remember to dress to impress, because access to sweeping views of the city requires some style.
1714 South Blvd., 704-370-2729
It may not be the most glamorous patio in Mecklenburg County, but Rosemont (in the old Wu's spot) will be serving what will be the prosecco pops of summer 2018—adult Capri Sun-like drinks called the "Soccer Mom Special." Yep, this cool little clear pouch packs '90s nostalgia and fruit-infused vodka into one punch, which means it's a millennial magnet. Plus, it's only $6, which is a steal in Charlotte's current creative cocktail scene. The Soccer Mom Special is already hit on Instagram, and once people realize this place's patio is pup-friendly, we think there will be a pretty good argument for an al fresco romp at Rosemont this summer. Oh, and Rosemont often has live music, if that sways you either way.
20210 Henderson Road, 704-997-5365
Who doesn't love glimmering waterfront views on a hot summer day? Hello, Sailor's interior is dripping with retro Palm Springs design, and that fun, surfing-USA feel extends to its covered patio. Dine beneath ceiling fans as you watch sailboats dock for lunch. Patrons come by land and lake, which begs you to spend some time at the restaurant's tiki bar, too. Elevated classics comprise Hello, Sailor's menu—think fish camp 2.0.
110 Perrin Place, 704-900-8535
This restaurant is also one of Charlotte's best in brunch. The covered patio is sizable, stretching across the length of the restaurant on a mostly residential street. The result? Calm sidewalk dining that makes you want to stay for hours. And, with the happy hour and brunch menus, you just might linger longer here. Tucked away in the Myers Park area, Napa on Providence strives and succeeds at bringing the "comfortable" Napa Valley style of dining to the Queen City.