Charlotte's Birding Community on the Hobby's Explosion, Where to Spot
When the pandemic struck, thousands discovered the physical, mental, and ecological benefits of birding. Spring migration is the perfect time to join the flock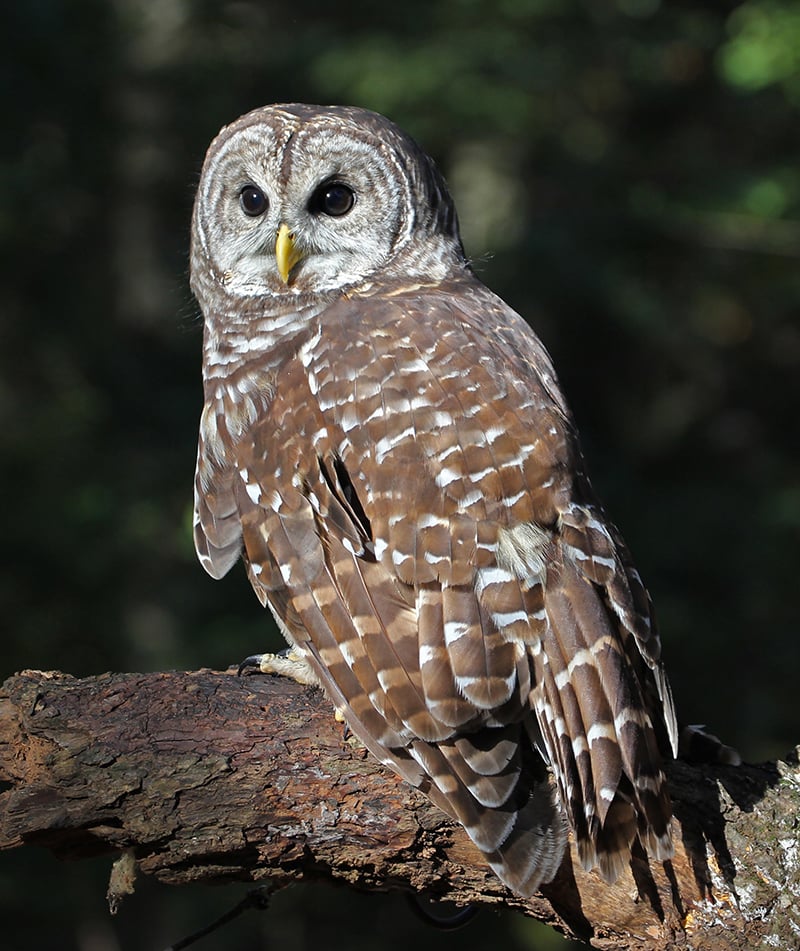 This time last year, people around the world noticed neighbors they never knew they had. As the coronavirus ground our normal lives to a halt, robins busied themselves laying bright blue eggs, and rose-breasted grosbeaks decked themselves in red and black to attract mates. Sales of binoculars and birdfeeders spiked, and new birdwatchers discovered that the birds on the periphery of our lives have a complex community of their own—plus the sense of emotional and physical well-being that comes from getting outside and focusing outward. "Hope," as Emily Dickinson wrote, "is the thing with feathers."
This spring, flowers may bloom brighter, saturated with our relief as the pandemic winds down, but the joy of getting to know our wild neighbors will outlast quarantine. It's never been easier to learn about local bird life, and birding can prove surprisingly fun and rewarding. (It has all the thrill and suspense of hunting—with less mess.) And the benefits go both ways. Close attention to birds and their habitats is a step toward healing the damage we've done to their populations, even as we heal from the damage we've done to ours.
The mid-December sun glints off a frosty field as I pull into the parking lot at McAlpine Creek Park. A small group clusters around a pair of cars adorned with bird bumper stickers. They're bundled against the cold and masked to prevent the spread of the coronavirus, but when they all lift their binoculars to look at a hawk perched on a distant pole, I know I'm in the right place.
The Mecklenburg Audubon Society offers bird walks in the Charlotte region year-round. Today, Judy Walker, the MAS newsletter moderator and a retired UNC Charlotte education librarian, will lead our group of nine on a stroll in search of species that have migrated here for the winter, like fox sparrows. One member of our group is new to the area, and he's especially eager to spot a winter wren, a tiny bird with a big voice.
Walker has led bird walks for about 20 years, and she's been birding for 20 years longer than that. She's seen nearly every feathered species there is around here, but her enthusiasm hasn't waned. "I get excited about things," she says, "but it's getting other people excited." Her favorite way to capture a beginner's interest is to spot a new-to-them bird or what she calls a "wow" bird. We set off from the parking lot at a birder's typically glacial pace, pausing often to listen for chirps and peer at the leafless treetops.
There's no substitute for a guide's experience, but these days, it's easier than ever to learn about birds on your own. Citizen-science apps like Merlin and eBird, which make it simple to keep lists and identify new species, have helped catapult birding into the mainstream and freed aspiring birders from the need to tote cumbersome field guides into the woods. The app BirdNET records and identifies birdsongs, while the U.S. Fish and Wildlife Service's Feather Atlas can identify birds by their feathers.
Walker stops at a pile of brush and explains that this is the habitat winter wrens prefer. She pulls out her phone and plays the bird's call. The group hushes. We hear an answer deep in the brush but don't see the bird. As we move on and Walker explains the distinction between the goldfinches and pine siskins gathered on the gravel, it's easy to believe that the birds in our area are doing fine. Lauren Pharr sets me straight.
Pharr, 24, studied the effects of urbanization on birds for her master's in fisheries, wildlife, and conservation biology at N.C. State, and she says light and noise pollution and global warming have devastated bird populations. "Light pollution that comes from our headlights, from street posts, illuminated buildings—all that goes into something that we call 'skyglow,' and it's like a blanket over the sky," she explains, which makes it harder for birds to navigate and affects everything from migration to reproduction. Uptown's dazzling light displays are less beautiful from a bird's point of view: Last year, Audubon North Carolina successfully lobbied the Duke Energy Center to turn off unnecessary lights during peak migration. The skyscraper's springtime darkness sends its own message: Our community extends beyond ourselves.
But to understand the birds' cloud-high perspective, you have to get to know them first—and that's the fun part. "It's a puzzle," Walker says. "You'd be surprised what you might see."
We stop at a fallen tree, shivering in the shade, and Walker again tries to lure out a wren. Joggers dodge us as we train our gaze on the branches. Suddenly, there he is: a bird no bigger than a pinecone, his short tail cocked at a jaunty angle. The wren brings the quiet woods to life, and the curved glass in our binoculars reveals an intricate pattern of white and walnut brown in his feathers. We hold still. The wren flits briefly to another branch, and then he's gone.
---
SPOTS TO BIRD
McAlpine Creek Park: The wide gravel trails offer vantages on woods and wetlands. Several rarities, including a roseate spoonbill, stopped by the "beaver pond" behind the main pond last year. But no need to hold out for something exotic. Listen for the hoot of the resident barred owls.
Four Mile Creek Greenway: This 2-mile paved greenway in south Charlotte is usually home to a flurry of bird activity. Listen for birdsong in the tangles of brush that line the path. In the spring, Walker says, beginners will take in good sightings on any of Charlotte's greenways. Take a stroll before work to avoid weekend crowds.
McDowell Nature Preserve: This preserve protects habitats for more than 100 species. The Piedmont Prairie Trail winds through a grassy landscape uncommon in urban Charlotte. Visit soon after dawn for a glimpse of spring migrants like rose-breasted grosbeaks and indigo buntings.
Your backyard: Birdwatching can begin with a glance out the window. Birds are everywhere, and even familiar friends like northern cardinals and blue jays can demonstrate surprising behavior. Select a variety of birdseed and the type of feeder for the birds you want to attract, then let the wildlife come to you. Identifying species from your kitchen table can even make you a citizen scientist: Audubon's Great Backyard Bird Count provides researchers with an important snapshot of bird population patterns.
With a group: "If you want to get outside and start learning more about birds and start identifying birds by sight and by sounds," Pharr says, "it's good to go out with someone who's more experienced." Sign up for one of Mecklenburg Audubon Society's weekly walks to learn birding skills and etiquette, such as how to visit bird habitats respectfully.
---
BIRDS TO SPOT
Blue jay: You've probably seen a blue jay before, but can you identify its call? Listen for a loud jeer or a melodious flute-like song. Like crows and ravens, blue jays are corvids, one of the most intelligent families of birds. They'll sometimes mimic hawk calls to scare off songbirds and keep birdfeeders to themselves.
---
Eastern phoebe: This small bird, brown on top and creamy underneath, is Pharr's favorite—despite their earsplitting call. "They're a species of flycatcher, and I love them so much because they do this little tail flick," she says. "It is the cutest thing I've ever seen."
---
Rose-breasted grosbeak: These dazzlers will often come right to your feeder (they like sunflower seeds). Look for their large pale pink beaks and bold red triangles on the males' chests. Download Merlin, an app from the Cornell Lab of Ornithology, for quick reference and ID help.
---
Indigo bunting: These brilliant, deep-blue songbirds like to perch on the ends of branches or on telephone wires. Spot them in brushy hedgerows or where forest meets field. Don't worry about missing them after peak spring migration—you can listen for their cheerful song all summer long.