Charlotte's Brigitte Oger of Craft Cakes CLT to Compete on Food Network Show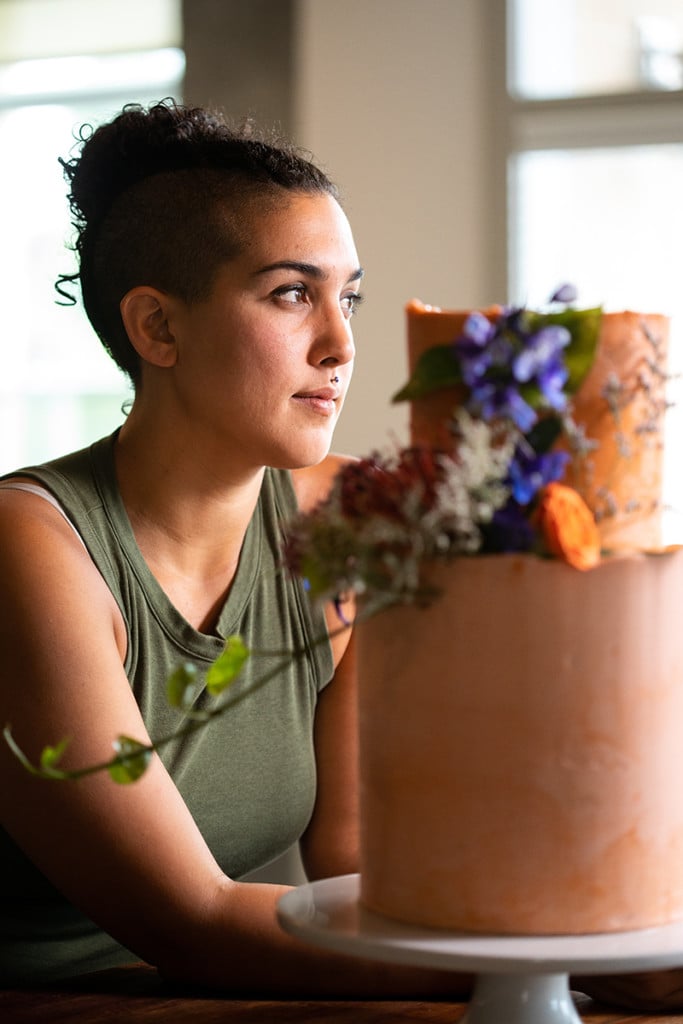 Brigitte Oger, owner of Craft Cakes CLT, will compete on Food Network's Chopped: Sweets Showdown on Tuesday, Oct. 15. In what's being called an all-dessert version of the beloved program Chopped, each episode has four chefs that have "a sweet-themed ingredient in their mystery baskets that they must use through three rounds to create different dessert iterations with a limited amount of time."
Oger was featured in our "We Asked 7 Charlotte Pastry Chefs One Question: What Dessert Best Represents You?" from the October 2018 issue of Charlotte magazine. For the issue, she made a cake made layers of vanilla bean, chocolate espresso, and coconut, and fillings comprised of cream cheese frosting, cherries, and salted caramel pecans. When asked about her style in that story, she said, "It's authentic from scratch and fresh. Everything is baked within three to four days of it being consumed, and it's all very small batch (using) gentle baking techniques."
Her episode airs Tuesday, Oct. 15, at 9 p.m. on Food Network, Craft Cakes CLT says.