Charlotte's Emo Night Grows, Celebrating the Angsty Tunes of Yesterday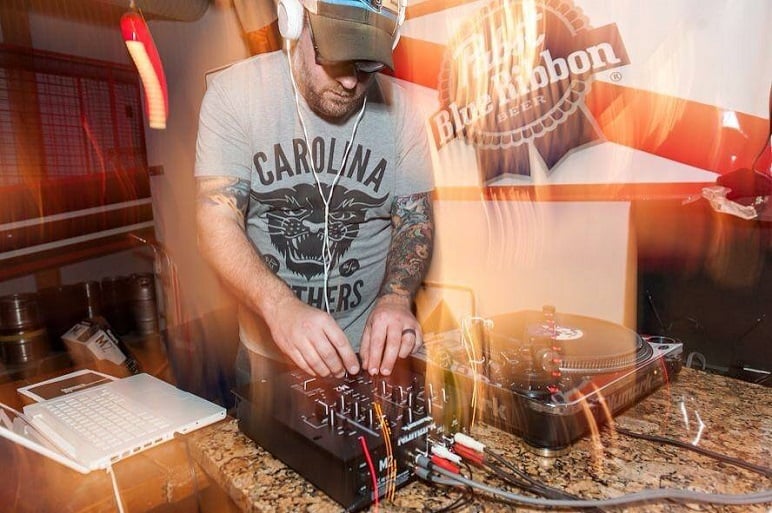 ACROSS THE U.S., monthly meetings fill bars and clubs with the sounds of The Get Up Kids, The Promise Ring, and others considered to be part of the "emo" genre. In New York and Los Angeles, particularly, thousands celebrate these sounds of their teenage years, splitting off into separate meet-ups after taking venues to capacity.
It's an idea that recently hit Charlotte, when eight months ago, Adam Morgan carved out a corner of Tommy's Pub on Central Avenue to start his own event. "Nothing Feels Good: Emo Night In Charlotte" was born, and though it hasn't reached the numbers of other cities, Morgan's meetings have grown, garnered a sponsor, found a new venue, and hosted multiple musical guests. But he says there's still an obstacle in getting the word out to Charlotte's growing population: the name of the genre itself. "That's probably the hardest part," Morgan says. "It's that 'E' word."
Since the 1990s, the term "emo" has shifted, been embraced and abandoned by genre staples, and seen multiple waves of new acts and listeners emerging to embrace it. A recent revival, as music journalists have labeled it, has inspired longtime fans to revisit those tunes together. Morgan says the event primarily appeals to listeners of a specific age group, teenagers when the sound exploded out of the late 1990s and early 2000s, a rock sound marked by rhythmic guitars, soft-then-wailing vocals, and lyrical focus on relationships and angst. And even though Morgan himself spent those years as a drummer for hardcore outfit Hopesfall, he has always found a home in the melodic sounds of emo. "It's such a specific time period and sound you're dealing with," Morgan says. "[Emo Night] is a little bit of nostalgia, but it also represents a genre that we continue to listen to and love. That one period was such an awesome time for musical discovery. And it's the vinyl I collect today."
On the first Tuesday of every month, Morgan and others spin records from their personal collections. A few months back, Emo Night moved to a new neighborhood, as NoDa 101 opened its doors to the event. Pabst Blue Ribbon came aboard as a sponsor around that time, providing even more connections to the Charlotte community—and the musicians that inhabit the city.
This week's Emo Night welcomes a musical guest who represents one of the most revered acts in the genre. John Nolan is a founding member of Taking Back Sunday. (He's also the man behind Straylight Run, as well his own solo efforts). When the opportunity came to host Nolan during June's event, Morgan gave a quick "yes." "It's just perfect," Morgan says. "John moved to Charlotte a few years ago. It just seems like one of those things that's meant to be. He's a huge part of the genre."
Between events, Morgan posts on the event's Facebook page, highlighting the birthdays of emo albums. A recent post for Lifetime's Jersey's Best Dancers reads, "Are you guys feeling old yet? If not, consider that this album just turned 18 years old!" He does the same on his own popular Instagram account, PurgeB4UBinge, dedicated to the vinyl on his own shelves and sharing memories with his followers.
"It's kind of like us, celebrating our own birthdays," Morgan says. "It's just a good way to honor the records we love. You ask questions like, 'Where was I when this came out?' It's just fun thing to do."
Nothing Feels Good: Emo Night in Charlotte starts at 8 p.m. tonight and is free to the public.