Charlotte's Stylish 2016
Looking back at a year of fashionable finds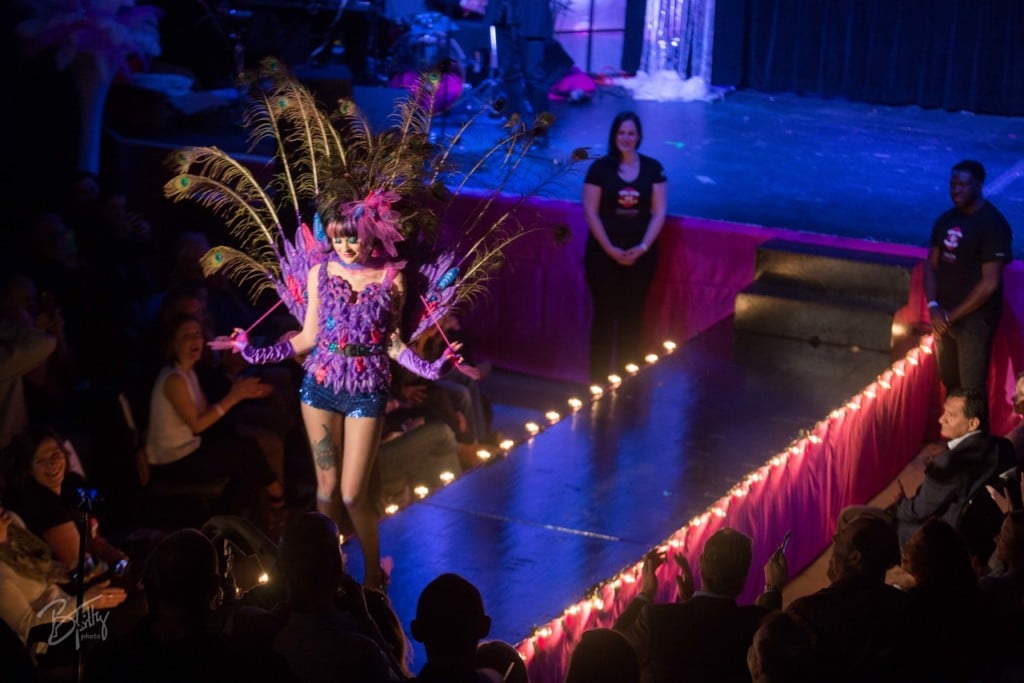 Charlotte has evolved from a banking town into a city of growth (population, economic, and development), craft beer, and culinary indulgences. Is fashion next in the evolution and growth of Charlotte? Will the Queen City, with its blue banker shirts and khakis of uptown, NoDa tattoos, and suburban yoga pants become a city known for its designers and boutiques? I hope so, and if 2016 was any indication, we are certainly headed into new territory.
Openings, anniversaries, and product launches were just some of the events that showcased fashion in Charlotte this year. From the All That Sparkles… 20th Century Artists' Jewelry exhibit at the Bechtler Museum of Modern Art to the Mint Museum Auxiliary hosting fashion designer Lela Rose, fashion was making its' mark on Charlotte. Here are some of the best moments in Charlotte fashion and shopping from 2016.
Fashion with a purpose
In the summer of 2016, the GW boutique, run by Goodwill Industries of the Southern Piedmont opened in the new Goodwill Opportunity Campus in west Charlotte. The boutique sells designer apparel, jewelry, shoes and accessories at low prices. Expect to see designers such as Kate Spade, Prada, and Coach in store, as well as a men's apparel section. GW proceeds fund job training and employment services aimed to help individuals in the community overcome barriers to employment.
Why buy when you can rent your dress?
When you are photographed multiple times in a dress you want to retire it, but dresses can be expensive. Instead of purchasing a new dress, why not rent it? Bernadette Maulion opened Dressed Charlotte, a dress rental business similar to Rent the Runway, last April. Starting at $39, women can rent a dress for a night on the town and then return it. Even better: Bernadette will rent your dress out to others. Imagine making money on dresses that are taking up space in your closet, but you don't want to part with yet.
Milestone anniversaries
Two Charlotte staples celebrated their 10th anniversaries this year. Neiman Marcus celebrated their anniversary in Charlotte by hosting a runway show in September emceed by Joe Zee, editor in chief of Yahoo! Style. Myers Park beauty store, Jeffre Scott Apothecary, commemorated 10 years of business by opening a full service salon in March. The salon expanded their service offerings for clients and customers to now have a one-stop shop for makeup, hair care and color, and products.
An updated Mercedes-Benz Sprinter van takes the term "fashion truck" to the next level
Founded by Trisha Mears, CAPELLA is an online shop featuring accessories, shoes, and fashions for every occasion at various price points—and it's a new take on the fashion truck concept. If requested, the van will come to a customer's home for a more intimate shopping experience for the customer and her friends. Shopping party, anyone? And with an online store, customers will never miss a sale or a new item. They will be updating their calendar soon with pop-ups and special events they are hosting.
Making moves
After 15 years at their original store on East Blvd., Sloan boutique was ready for a change. Early this year, Sloan officially moved into its new location in SouthPark. Although the physical space is smaller, the new boutique is more open and bright, and there is more parking for customers.
Shop and sip
Along North Davidson Street amongst the bars and restaurants is Blended Bartique, a clothing boutique and a bar that serves craft beer, cocktails, and wine. Unless you're looking for it you may miss it, and you don't want to miss it. With reasonably priced clothes ranging from bohemian to contemporary, there is something for everyone. If fashion and libations are not your thing, Blended also features local artists with work for sale.
True colors
Plaza Midwood's Hair Klaudt Salon & Gallery is known for the bright and vibrant hair color that stylists use on clients. But there is one problem with the neon blue and green shades: They fade quickly. In an effort to make hair color last longer for clients, Patrick Jason Boswell and Karl Klaudt created a product that would give clients the lasting color they craved. The product they created is called Zombie Snott (Best. Name. Ever.). Colors in this line include Ballistic Blue, Violet X, And O Hell Yellow.
Markets make shopping easy
It felt like 2016 was the year of the market. VTGCLT, Girl Tribe, Brandshop, and the OMB Christmas Market were just some of the markets that popped up throughout the year. Whether it was holiday specific, or unique vintage finds, Charlotte shoppers could find the appropriate gift for their family, friends, and even for themselves.
Fashion should never be boring
I so rarely get to use the word "prophylactic" in a sentence and the 2016 Condom Couture Charlotte fashion show allowed me to do just that. Nearly 30 local artists and designers showcased their prophylactic (so fun) creations at Neighborhood Theatre in an effort to promote and educate about safe sex. Proceeds from the second annual show benefitted Planned Parenthood South Atlantic. The fashions were amazing and the fact that they were made from condoms was mind-blowing. This was definitely one of the best, and most fun, fashion events of 2016.