Chatting Up Steve Kerrigan: One Year Later, a Few Days Before
Days away from the start of the Democratic National Convention, I caught up with the CEO of the DNCC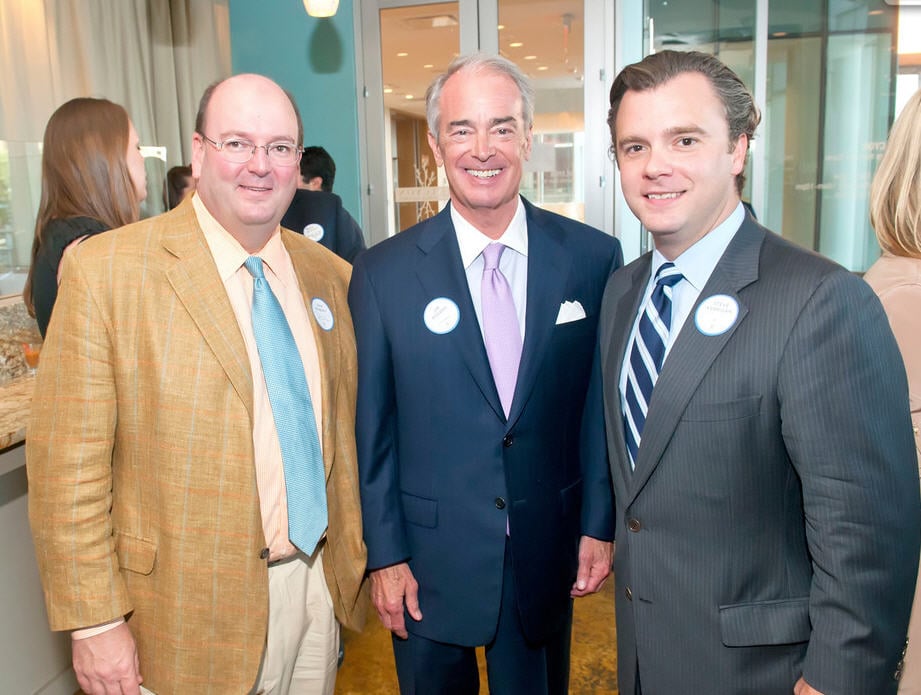 I met Steve Kerrigan, CEO of the Democratic National Convention Committee (DNCC), more than a year ago. Our first meeting was July 2011 at Amelie's French Bakery in NoDa. It was for an interview that would run in the September 2011 issue of Charlotte magazine ("Powered Up"). Kerrigan had been living in Charlotte for about a month and a half—moving here shortly after Memorial Day 2011 to oversee planning of the 2012 Democratic National Convention. And when I suggested Amelie's for the location of our interview, his communications director said Kerrigan had heard a lot of good things about the place.
A year later, he has not only heard what's good in Charlotte, he's seen it, lived it, and probably knows it better than many of you who have been here far longer. When you're responsible for overseeing arguably the largest event, in terms of notoriety, in Charlotte's history, people want to show you around. I've seen Kerrigan speak at public events in Charlotte at least a dozen times over the past year, and at about a dozen more press conferences.
On Wednesday, we sat down in his office at the DNCC headquarters in the 400 South Tryon building (see photos from my tour of it last fall) to chat about what this long convention planning period has been like, what he's feeling now, and what he expects next week to be like when nearly 6,000 delegates, 15,000 journalists, scores of Democratic Party leaders, campaign supporters, and the president of the United States arrive.
We're just a few days away from the start of the convention. What are you feeling? What's going through your mind?
I'm excited. I started working on convention planning almost three years ago. To have less than a week before we gavel in is exciting. The enthusiasm in the community is palpable. We had tens of thousands of people this past weekend line up to get community credentials. Even more are focused on coming to CarolinaFest. Everything is coming together and it's the fruition of well over a year of planning to fulfill the president's vision to make it the most open and accessible convention in history. Every day we just stay focused on doing that. With this convention being the first convention in history to begin and end with events that are open to the public, to allow tens of thousands more Americans to participate than ever before, with our focus on digital media—the eight different digital media platforms we're on—the ability for folks around the world, really, to follow convention-related activities; to follow our live streaming. Every piece is coming together in an incredible way and we couldn't be more thrilled.
Have these last 14 months since you moved to Charlotte flown by?
Yeah, it has. I've lived here for quite awhile now. So I do feel like this is very much a big part of my life, and this is a community I'd like to call home. It has gone by really quickly, but at the same time it's been a wonderful experience to get to know North Carolina in a really special way, and particularly Charlotte.
When I met you last summer, and then when I would see you speak at subsequent events throughout the year, you would usually recite exactly how many days away we were until President Obama accepted the Democratic Party's nomination in Charlotte. Does it feel strange now being in the single digits?
It does. Being in single digits is quite, um—we put that clock up in my office when it was a little over 400 days away (points to digital clock on the wall that displays countdown of days, hours, minutes, and seconds), and to have it say eight until the president takes the stage really is kind of funny. A few weeks back we started counting how many Mondays we had to go. You find different things to trigger levels of excitement. It's a little strange to get down to the wire.
How much have you been paying attention to the Republican National Convention in Tampa?
You see a little bit of it on the news, but our focus is on our convention. They have a totally different type of convention [than we have]. It's the same type of convention they have every four years, where it's closed-door sessions, with invite-only, sort of party elites going to the events. It is not what we envision as a convention. We have roughly 6,000 delegates—the largest group of delegates, for either party, in history. More than twice as many, by the way, as they have in Tampa. And it's the most diverse, grassroots group of delegates in history. Our convention begins and ends with events that are open to the public. Our caucuses and council meetings are open to the public. People can participate online. They can follow us through the first-ever convention app. There are just ways that our convention is far different than theirs.
Speaking of openness, is it still your stance that convention fundraising figures won't be released until after the convention?
Fundraising is the purview of the [Charlotte in 2012 Convention] Host Committee, and my understanding is that they're following the FEC guidelines, which requires them to release the fundraising figures at some point after the convention is over. But that's a decision the Host Committee makes.
How come it's not okay for Mitt Romney to release his tax returns after the election? [Laughs]
[Laughs] You should ask his campaign people.
How often are you in touch with the Obama reelection campaign's senior officials?
I do a call with them virtually every single day. And as we've gotten closer to the convention, more than one [time a day].
What do you expect your week to be like next week?
Early mornings and late nights. There'll be a lot of visiting with you and your colleagues in the media. A lot of working with all of our different departments to make sure that all the different functions are working—the transportation system is working, that our delegate services systems are working, the hotels are all working. So there'll be a lot of that calibration at the beginning of the week, and then really just follow what the delegates are participating in and making sure the program is running on time and being effective. It's similar to my job each and every day here, which means there's no such thing as a typical day….
What do you think Charlotte will ultimately take away from this?
I know Charlotte will take away knowing that they left a great impression on the world. That those who came to visit here know that this is an amazing, world-class city; a great place to live, work, and raise your family in. And there'll be significant short-term economic benefit. And we hope that, if it's done right, there'll be long-term economic impact. That'll actually be very difficult to quantify, but we'll have a rippled effect and lasting legacy for decades to come. Because when you do an event like this right, in a community like this, with the eyes of the world upon you, the lasting legacy can be enormous. And we want to make sure that when this is over with, the people of Charlotte, the people of North Carolina, will be thrilled to have hosted us, and that we're all better off for it.
Stay up to date with Charlotte magazine's Democratic National Convention coverage at www.charlottemagazine.com/dnc.
Follow me on Twitter @HollidayInk; email me at jarvish@grownpeopletalking.com.