Cheater, Cheater
An online dating site for the unfaithful is thriving in Charlotte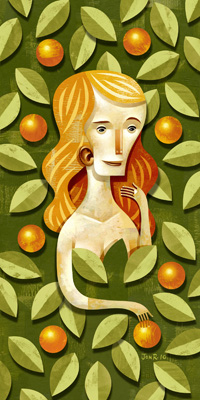 Tiger Woods may be the most famous cat on the prowl, but a lot of Charlotte women are following his lead. At least that's according to the owner of AshleyMadison.com, an online dating service for people in committed relationships, particularly marriages. "This isn't for people in open relationships," says owner Noel Biderman, who is not based in Charlotte. "It's for people who are looking to pursue something on the side without their partners' knowledge."
Biderman makes no apologies for the site he started in 2000, and says in the last year membership has skyrocketed, especially in Charlotte. Almost 9,000 people in the Queen City are members, a third of them women. Many have just recently signed on. From April 2009 to April 2010, the number of people in Charlotte using the site grew 63 percent, but the number of newly married local women who have signed up in the same time period was up 192 percent. Of course, not all of those who signed up have indulged in adulterous affairs — yet.
One member, a thirty-eight-year-old married mother of three from north Charlotte, says she's considering leaving her husband for a man she met on the site. She says she's met a lot of people on AshleyMadison.com, but really only dated three. Like many women on the site, she says she is looking for a stronger emotional connection than the one she has with her spouse. But the stay-at-home mom adds that most of the men on the site seem to be looking not for a love connection, but rather just sex. "Most of the men are just looking for something physical," she says. "I'm not sure they think about what they're doing; I think the women struggle with it a little bit more."
Biderman feels the nation's cash crunch is partly to blame for the influx of new members on the site, but mostly he says it's because every other week a new celebrity announces an adulterous affair. "Every other week someone of notoriety is cheating. It seems to be having an impact. It gives [people] license to cheat … especially in a traditionally conservative town like Charlotte," he says.
Queens University psychologist Melinda Harper says Web sites like AshleyMadison.com are responsible for modifying the definition of marriage — and not in a good way. "It's making cheating more acceptable. The Web site is a safe way to engage in an indulgence, and part of it may be the rationalization [that] other people are doing it."