Checking in at Heist Brewery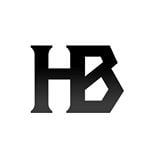 As much as I'd like to, it can be hard to get around to every one of the Charlotte area breweries in a given month. (Cue: tiniest violin for beer writer problems). Luckily, I have some great friends who are as passionate about local beer as I am.
So when three of those friends messaged on separate occasions, fawning over one of Heist Brewery's latest releases, I knew I had to make the trip immediately. And I have to say, Heist's Cataclysm II absolutely lived up to everything I heard. I unfortunately wasn't able to try it at Queen City Brewers Festival due to being away on vacation, but read good things about the beer.
Cataclysm II is the second in Heist's Russian Imperial Stout series. The first was released in December and came in at around 9.1 % ABV. Head brewer Eric Mitchell and assistant brewer Alexa Long ramped up the second version to a robust 12.6% ABV, adding local coffee from Magnolia Coffee Co. In beer terms, it's a roasted malt flavor that has a generous amount of chocolate and coffee. But the best way to describe it in layman's terms, drinking a Cataclysm II is like drinking a delicious Heath bar. This beer comes with the highest of high recommendations.
The brewers weren't there when I visited, but I had a short conversation with Heist owner Kurt Hogan, who said he couldn't be happier with his brewing team. Hogan has been working steadily with Mitchell to change up the beer recipes and styles at Heist, and it looks like the NoDa establishment has hit its stride.
Mitchell's San Fran Disco (an American pale ale) and Muscles From Brussels (a Belgian pale ale) have become solid staples, and the rotating beers have been a hit as well. I also thoroughly enjoyed Shepherd of Fire, a porter that boasted an enormous amount of heat thanks to a substantial amount of habanero and ancho chile peppers. (This beer is probably not for everyone given the spice, but worth a try, in a flight if nothing else).
Hogan also praised Long's great work since she came on board, pointing out how she's taken charge of Heist's "Not-So-Small-Batch" series and "Take Flight" school.
On the former, Hogan mentioned how the small batches sometimes stuck around for a week or two. On Monday when I visited, the Almond Joyous Stout that had been released just 24 hours earlier (every Sunday a new small batch is released) had already kicked, much to my dismay. And the "Take Flight" school has, well, taken off, featuring experimental beers often tied in with a theme (i.e., pumpkin beers during October, holiday beers during December, etc.). These flights are offered the last Thursday of every month.
Hogan also informed me about some exciting news Heist has for the future, so stay tuned. Check out the brewery's latest beers but just know that from experience, getting there sooner rather than later is advised.