Checking out the latest and upcoming craft beer releases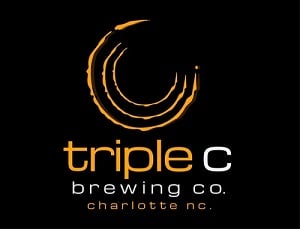 As you start planning your Memorial Day holiday, here's a look at several recent beer releases, along with some upcoming ones as well:
Birdsong Brewing Co.
It was 2013 when Birdsong first released Fake Plastic Trees as a small batch. Due to popular demand, production of this "Hoppy American Wheat" was ramped up and the brewery will do the same this year, with the official release next Thursday (May 28). FPT is an American wheat ale brewed with Cascade, Columbus and Sorachi Ace hops. It all results in a nicely balanced beer with a great citrus taste that's perfect as the weather warms up.
Birdsong is celebrating the release of FPT with a party at the brewery, complete with live music and a food truck. On that same day, Birdsong also happens to be the same day of the latest #InstabeerupCLT. Whether you're networking, looking to meet new people or just wanting to grab a beer with someone, I highly recommend attending one of these events.
NoDa Brewing Company
The latest can from NoDa has been one of the brewery's most popular come summertime: NoDajito. This first debuted in 2012 and rose to almost instant popularity thanks to its unique style and crisp, refreshing taste. This beer is NoDa's twist on a Mojito; a Belgian Wit infused with mint leaves and lime zest.
NoDajito 4-pack cans are now available at the brewery and local bottle shops. I expect to see many this summer out by the pool and at the lake. (As a shameless plug, you can also pick up the June print edition of Charlotte Magazine to read more about NoDajito and other flavorful beers in the Queen City.)
Triple C Brewing Co.
I'll let the name of Triple C's latest beer in the brewery's barrel-aged series speak for itself: Kind of a Big Deal. This beer is an imperial honey wheat ale that has been aging in bourbon barrels for six months, with tart cherries later added in the brite tank. The beers in this series have been nothing short of spectacular over the last several months, and I expect the same from this one.
Kind of a Big Deal will be released in Triple C's taproom this Saturday at noon, where it will be on draft and available in bombers for $14 each (there is a one case limit per person). Beginning next week, look for bottles to begin appearing in limited distribution at local shops.
Unknown Brewing Company
This past week marked the return of Southern Hospitali-tea at Unknown. This amber ale has been popular since it was first introduced as a small batch last year. It's another beer that pairs perfect with the warmer weather, providing a smooth sweet tea-like finish, which is always refreshing. And while you're at the taproom or any other bottle shop/store, you can also pick up Unknown's latest can, Pre-Game Session Ale, which I wrote about recently.
—–
Finally, while I mainly write about Charlotte craft beer, there are two non-local recent releases that deserve coverage, both of which are available at local bottle shops. The first is Bomb! from Prairie Artisan Ales. This is an imperial stout aged on cacao nibs, coffee, vanilla beans and ancho chile peppers, which all blend perfectly. A complex beer no doubt, but one that satisfies the palate – for further proof, reference the perfect 100 score for Bomb! on Beer Advocate.
And that brings me to Not Your Father's Root Beer. I can't say enough about this beer, amazingly done by Small Town Brewery in Wauconda, Ill., right outside of Chicago. Simply put, it's one of those that you always heard about, thought there would be no way the beer could live up to the hype and are then amazed that it does and even more. NYFRB has the dangerous exact taste distinction of root beer you enjoyed as a kid. The difference here is that this one is 5.9% ABV. You'll drink the first, thinking there's no way this is actually a beer and then have a second one to prove your point. And that's where the dangerous part comes in. Before you know it, you've put down half a six-pack. Just remember there is indeed alcohol in this delicious beer. And while some might find this blasphemous, try it with ice as well.