Checking Out the 'Southside' of Montford Drive
There's a chance that what you loved about Andrew Blair's will live on in this newly converted lounge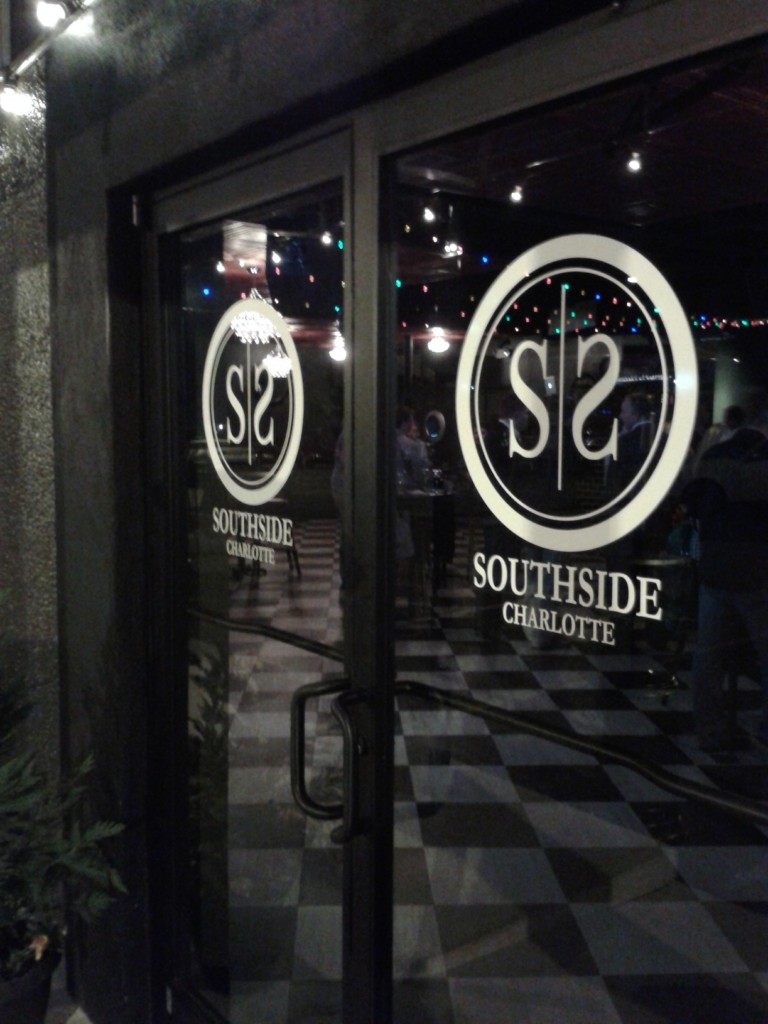 There are several good choices for dining and nightlife along Montford Drive—this neighborhood strip of restaurants and bars truly is unlike anything else in Charlotte. But one of the venues that became a hotspot after it opened in summer 2008 and helped ignite the culture you now experience along Montford, eventually became a casualty. I'm talking about the closing of Andrew Blair's nearly a year ago.
A.B. was a large venue that was both a restaurant and bar, and on Friday and Saturday nights also felt like a dance club. Twenty- and thirty-somethings loved this place. But my assumption is that an increasing number of people were coming here for the late-night party and not so much for the evening dinners, which has to negatively impact the bottom line.
Then last December, Andrew Blair's was converted to a Tex Mex restaurant called El Camino, which seemed to happen from out of nowhere. Like its predecessor, and with the same ownership, El Camino offered lunch and dinner daily. And it kept the Friday and Saturday night parties with the DJs. Well, El-Camino-the-restaurant didn't seem to hit its mark and recently closed.
Now, enter Southside. All that other stuff is in the past. This place has the potential to be what it can be great at.
Whereas Andrew Blair's and 'em tried to do a lot of different things in a really large space, owner Andy Henson has sectioned off the venue, so now the area that was pretty much the nightclub part of A.B. is its own venue, Southside. And they didn't just put walls up. The space has been completely renovated into an upscale lounge with the expressed purpose of attracting young professionals.
There's fancy lighting in the form of mini chandeliers, which hang from rich wood panels on the ceiling. Checkered floors offer a sort of old-school supper club look, while framed mirrors adorn the walls. There's a perfect number of large flatscreen TVs—five—which add to the mood lighting, and seating is provided at pub tables spaced out through the middle of the room and cushioned banquettes along a couple of the walls.
There's a good-size bar that is very well stocked—lights illuminate the rows of top-shelf liquor. To the left of the bar is a dedicated DJ booth, which helps to illustrate the area of the room that's intended to be the dance floor.
While there are
several places along Montford
where people go at night for drinks and to hear music from DJs, those are primarily restaurants that convert for the late-night crowd the way Andrew Blair's used to, and like the growing trend I wrote about recently (
"Blurred Lines: When Dining Meets Nightlife"
). Southside is a hip, upscale lounge—that is designed to be just that. If I had to compare it to another venue in Charlotte, in terms of its layout and feel, I would say it reminds me of
'Stache House Bar and Lounge
in South End.
Currently, Southside is open to the public Fridays and Saturdays, 9 p.m.-2 a.m. And during the week it is being used as a private events space.
The drink menu features at least 10 artisanal cocktails, ranging from $7 to $10. I sampled the following:
Southside: Tanqueray Gin, fresh lemon, simple syrup, mint
Moscow Mule: Stoli Vodka, ginger beer, lime
Alpine Lemonade: vodka, gin, rum, lemonade, cranberry juice
Chocolate Martini: Godiva chocolate, vodka, Bailey's
I was thoroughly impressed by the drinks, and it's obvious a lot of attention was given to designing the menu. A small plates menu is also offered, featuring items such as flatbreads, mac and cheese, and truffle fries.
Henson, the owner, told me he's still finalizing the plans for what he's going to do with the remainder of the building, which used to be the dining section of Andrew Blair's/El Camino.
Be sure to bookmark www.charlottemagazine.com/Blogs/Dusk-Till-Dawn to stay plugged into Charlotte's nightlife and social scene. Follow me on Twitter @HollidayInk; email me at jarvish@grownpeopletalking.com.