Cheers to the Weekend!
Here's your roundup of food events around Charlotte this week and weekend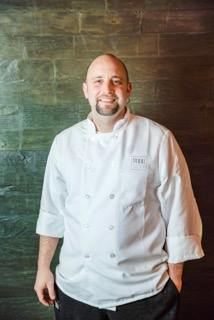 There's a hopeful forecast for a break in the heat on the horizon, so go out and celebrate with lots of food!
Blue Restaurant & Bar: The Mediterranean eatery will celebrate Catalonian cuisine, Spanish wine, and Barcelona on Friday, June 26, at 730pm. Music, dancing, and entertainment will follow the seated dinner at 8pm. The menu includes roasted pork and manchego cheese stuffed peppers with seared scallops, picada sauce and spinach; traditional garlic shrimp – gambas al ajillo; and an heirloom tomato gazpacho with crab, cilantro oil, and avocado. Space is limited; call Blue for reservations at 704-927-2583 or visit the website. Cost is $44.95 per person.
_______________
Lumiere Cooking Class: The French restaurant in Myers Park is hosting a cooking class on Saturday, June 27, from 10am to noon. You'll need to reserve a seat in advance here. Chef Tom Condron will walk participants through the making of three dishes, inviting them to taste as they go. Each plate will also be paired with wine. Cost is $45 per person.
_______________
Heirloom: Chef Clark Barlowe is busy with several events this week. First, the final RED Dinner to "86" AIDS will be held on Monday, June 29, from 5-10pm at Heirloom. The menu is eight courses and $115 (able to be split by two people). All proceeds will be donated to RED. Each of the eight courses are an interpretation of the national dish of the eight African countries to which RED offers support – using only NC ingredients. Additionally, Heirloom will host a cocktail class led by the team behind Foothills Distillery. The class begins at 1pm on Saturday, June 27, and includes three cocktails, informational materials, and light food for $50 per person. To reserve a spot at either the RED dinner or cocktail class, call 704-595-7710 or visit the website.
_______________
Cooking Competition: Do you love cooking competition shows? Now you can watch Charlotte chefs battle live! Salud!, the cooking school and demo kitchen at Whole Foods, has invited Good Food on Montford Chef Larry Schreiber to take part in the Sliced competition on Monday, June 29, from 6-9pm. Chef Larry will battle Chef Allen Evans of Tiki Hideaway. Each chef will prepare three courses – appetizer, entree, and dessert – out of a mystery basket of ingredients. The chefs can also choose up to five extra ingredients from the Whole Foods pantry. Each chef has a total of 95 minutes for prep and the courses will be served to the audience at Salud!, who will then choose the winner based on taste, creativity, and plating. Tickets are $50, which includes the food, and can be purchased here.