Chef Alyssa Adds Catering, Chef Jonathan Moore to Company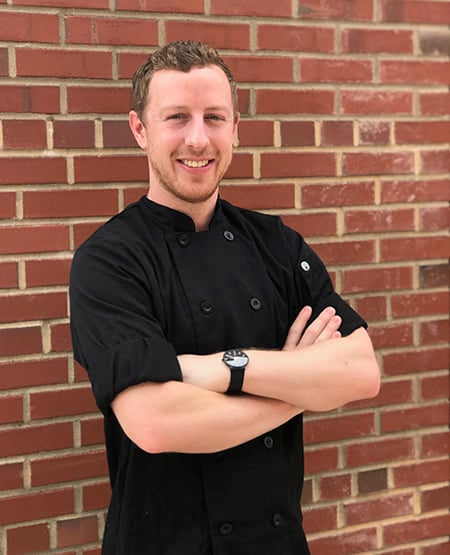 Chef Alyssa's Kitchen opened five years ago to give individuals a way to expand their cooking knowledge. Now the company is moving to lower South End and hiring chef Jonathan Moore to head up a new catering venture they're calling Chef Alyssa's Table.
Like Alyssa Wilen, who owns Chef Alyssa's Kitchen with her husband Andrew, Moore is a native to Charlotte. The chef has been in the food industry since he was 15 years old, flipping burgers at Mr. K's. Since then, he's worked at Passion8, 5Church, Nan and Byrons, and, most recently, as executive chef at Sea Level.
As chef de cuisine of the catering company, Moore plans to continue Chef Alyssa's Kitchen commitment to sourcing locally and sustainably and incorporating high quality ingredients that are still accessible. "I'm really ingredient driven, less so (focused on) technique," he adds. Wilen and Moore will work together to craft a catering menu that will first focus on bulk lunch orders, primarily for offices and business meetings. Chef Alyssa's Table aims to launch in mid September.
From his background in restaurants, catering will be a new experience for Moore. "I just really wanted to broaden my horizons and get more experience in the business, but not leave the business," he says. "Alyssa and her husband are providing the opportunity to start from the ground up on a new venture. And that was important to me."
Their catering business will only grow from here. After Chef Alyssa's Table launches their lunch catering, they'll expand to family dinners, and then they plan to add counter service for Saturday brunch.
Chef Alyssa's Kitchen will move into their new space on Yancey Road in about three weeks and will continue their regular classes in the space.