Chic Easter Decoration Ideas
Worried about your home looking tacky? These are for you.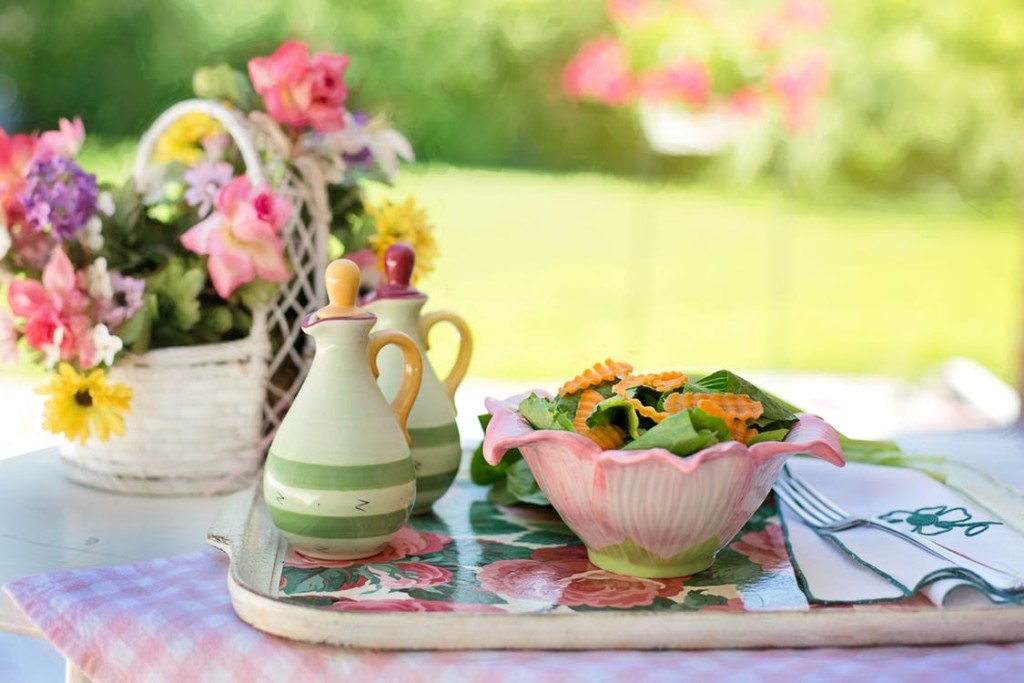 Along with holidays comes the pressure to decorate accordingly. Especially if you're the one who's hosting family and friends for a gathering, it's kind of an unspoken rule that your home needs to be festive.
And for those who prefer tastefulness in lieu of tackiness, it can prove to be quite difficult when decorating for certain holidays such as Easter. Because Easter is known to warrant a whole bunch of bunny decor, it's hard to sift through the pastel-colored plastic pieces and find some truly stylish items that make your abode more festive. The good news is the Internet is full of design inspiration, so you won't have to go into Easter decorating alone this year. (Well, in theory, anyway.)
Easter is April 16, giving you 10 days to steal some of these ideas for yourself.
Go Heavy on the Fresh Flowers
Since Easter is often lumped into a springtime celebration, you can easily play on the floral theme for the holiday. Take a few tips from our flower-arrangement article and grab yourself some gorgeous spring blooms. They make fantastic home accessories and easily brighten your space.
Dress up Old Vases and Bowls
No need to go out and purchase themed serveware. You can channel the spirit of spring and breathe new life into old bowls and vases simply by wrapping them with pretty gift paper. Mix and match patterns for a vibrant and cheery look.
Monogram Place Cards
Want a little sophistication for your sit-down Easter brunch? Give your guests a special treat by using gold spray paint to coat plastic eggs, then apply letter stickers found in the scrapbooking aisle of your favorite craft store. Fill the egg with whatever sweets you wish, and this cute place setting becomes a party favor too!
Let Nature Do All the Work
Enjoy the heavenly weather and bring the soiree outdoors. By bringing your setup outside, you're letting nature do its thing, and its "thing" this time of year happens to be extremely beautiful. Chirping birds, fresh flowers, and sunny skies will be all the decor you need. And remember these tips on keeping pests away if you're concerned about your guests being bugged.
Try Some Trends
For a modern and stylish Easter Sunday, you might want to bring current trends into the mix. Succulents are having a major moment right now, so try this chic Easter egg terrarium idea from The House That Lars Built—it's something you might want to keep out long after the holiday!