Children's Theatre of Charlotte Stages Story About Homelessness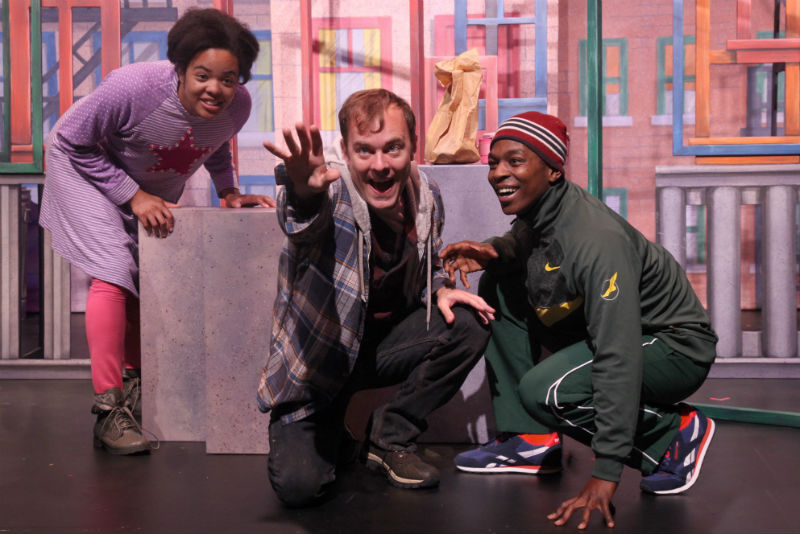 HOW DOES homelessness affect children? It's an important question in the least upwardly mobile city in the U.S. This week, one local theatre company tackles it with a play geared toward kids. Children's Theatre of Charlotte's production of Danny, King of the Basement starts Friday (March 11). When asked for a short synopsis of the narrative, director and CTC associate artistic director Mark Sutton points to its 10-year-old main character.
"I could say it's just about an amazing kid," Sutton says. "But it's about resiliency. [Danny] is not just a protagonist; he's a heroic figure. Like other kids, he has to become the parent in this story. And he also survives because of this incredible imagination he has."
This production is part of the group's Adventurer Series, a program intended for kids aged 8 to 14. Sutton says a young protagonist enthralls that demographic, as well as the story partially centering on relationships between kids. The tale also focuses on the homeless Danny and his mother. Together, the pair move between temporary homes, and Danny ends up making several difficult choices himself. Sutton says that relationship, in particular, inspired him to direct Danny, King of the Basement.
"I am a parent," Sutton says, "so I was really touched by this story. Parents aren't perfect. Adulthood is a bit of an illusion in terms of the freedom you imagine and knowledge you're supposed to have. I think it's good for kids to see that. Artistically, it's just a great script, and it's surprisingly funny for the heavier subjects it addresses."
Sutton knows the themes of the story are complicated. But with four main characters—and three of those being kids—the narrative leaves out the political nature of upward mobility. And Sutton says the focus on homeless youth helps dispel misconceptions audience members may have about personal choices being the sole reason for homelessness. ("We know that's not the case when they're in poverty as a child," Sutton says.) The story, written by David S. Craig, brings a face to the issue with Danny, "the king of moving."
"Theater is about empathy," Sutton says. "Anyone who sees this story will be entertained. The higher purpose here is to remind us all that people are suffering from homelessness in our own county. There are 150,000 living in poverty here. We can see a story like this and think about what we can do about this together."
Danny, King of the Basement runs March 11-20. Grab tickets here.