Choosing a Wedding Photographer
The top five things to look for when choosing a photographer to document your wedding day.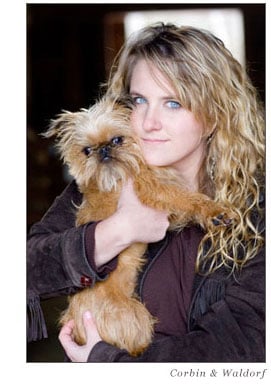 You're engaged. You've chosen the venue, your flowers, maybe even your dress. Now you need to find a wedding photographer to document your big day. Take this part of the wedding planning process seriously–there's nothing worse (no, really, we're pretty sure there isn't anything worse) than getting a batch of wedding proofs and being sorely disappointed your photographer didn't capture the candid moments of you and your new spouse like you thought he would.
So we chatted with photographer Corbin Gurkin about how to choose a wedding photographer. Here are her top five tips:
It's important to not only love your photographer's work but also feel connected to their personality. The best photographs will come from the ease you feel when you're around your photographer. Remember, this person will be with you the entire day so make certain that you feel comfortable with their constant presence!
Ask to see an entire set of wedding proofs—either online or in your photographer's studio—to get a feel for how your photographer approaches an entire event and not simply see his or her "greatest hits"
Consider an "out-of-towner." There are often excellent local photographers but if you're marrying in a place where you aren't feeling inspired by the selection, then it's worth researching other options. Wedding magazines like Charlotte Wedding offer extensive listings and blogs such as Style Me Pretty or Once Wed are also a great place to start.
Ask your photographer if they use an assistant. For weddings with more than 100 guests, an assistant or second shooter can be an extremely helpful asset on the wedding day. It's always nice to have an extra set of eyes focusing on the crowd while your photographer is following the bride and groom.
Go with your instinct and find a photographer that you simply just love. If the photographer is a stretch for your budget then consider a disk-only package and order albums or reprints after the wedding. Getting great results on the wedding day is the most important thing.