Christmas 2016 Weekend Parties
The most wonderful time of the year (and least exciting week for Charlotte's social scene) has arrived.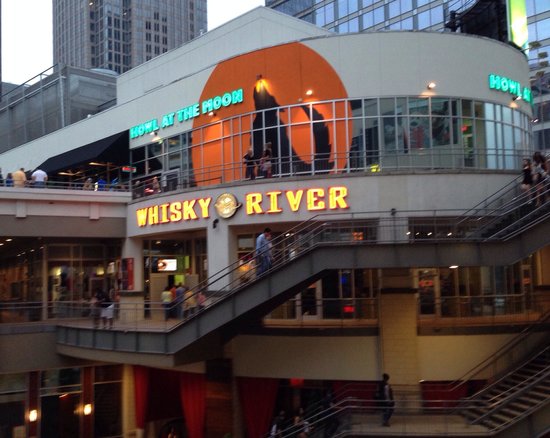 Each year, we hope this will be the year that Charlotte treats us to parties and social events during the week of Christmas. Each year, we're disappointed. Maybe it's too much to plan back-to-back weekends of parties with New Year's Eve the next weekend. Maybe event planners don't think Charlotteans will want to leave their families during the holiday. That's short-sighted and neglects the Charlotteans who have returned home for the holidays and are looking for something to do during the evening.
Alas, we present to you the top-two parties this weekend. From our magazine family to yours, happy holidays! We'll post our annual Best of Charlotte New Year's Eve party list on Monday, so check back for that. See y'all out there!
Friday, Dec. 23
Gingerbread Wars
It's Christmas Eve eve, and Whisky River is throwing an all-out gingerbread war to celebrate. Seven festive competitors will compete to build the evening's best gingerbread house. The winner spends the rest of the evening in the VIP booth with his or her friends plus a gift basket with $600 in prizes. There's also a balloon drop at midnight with thousands of dollars in cash hidden inside the balloons. Tickets to compete in the gingerbread contest cost about $8, but otherwise there's no admission fee to the event that begins at 8 p.m. at 210 E. Trade St. Buy your tickets here.
Saturday, Dec. 24
'Twas The Nite: An All-Black Affair
Celebrate Christmas Eve at Apostrophe Lounge before heading back to celebrate the big day with your family. Don't forget to don your best black. This is an all-black affair, after all. The evening starts at 10 at 1440 S. Tryon St. There's no admission fee if you RSVP before 10 p.m.
Verify dates, times, prices, and other info at the web addresses listed for each event.
Be sure to bookmark www.charlottemagazine.com/Blogs/Dusk-Till-Dawn to stay plugged into Charlotte's nightlife and social scene. Click here to sign up to receive the weekly Dusk Till Dawn e-newsletter.
Want your event featured in Dusk Till Dawn? Send me an email at dusktilldawnblog@gmail.com.