Christmas Costume Party, Charlotteans of the Year Luncheon, CLT Ugly Christmas Sweater Party and More, Dec. 17 to Dec. 20
We have more than your fair share of ugly Christmas sweater parties and even a few sexy Santa parties this weekend. It's beginning to feel a lot like Christmas.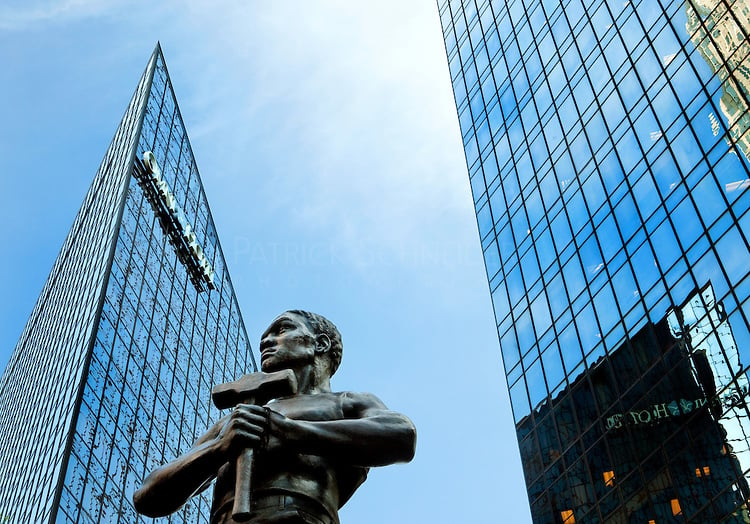 Deck the halls this weekend as Charlotte rolls out ugly Christmas sweater parties, Christmas costume contests and…a sexy Santa party. This should be an…interesting weekend, Charlotte. See y'all out there!
Thursday, Dec. 17
Holy Puck $1 Beer Night
It's $1 beer night at the Charlotte Checkers' game this evening, and what could be better than that? Oh, we're glad you asked. A party bus. For $30, you'll get a ticket to the hockey game, transportation to and from the game, one beer before the game and two beers after. Registration is at Prohibition, 200 N. Tryon St., from 5:30 p.m. to 6:30 p.m. For more information, go here.
Urban League of Central Carolinas Young Professionals Holiday Party
Join other young professionals at this networking and Christmas party as the holiday season enters its final stretch. The after-work happy hour party is at Vapiano, 201 S. Tryon St., beginning at 6:30. Tickets are $10 for nonmembers or $5 for members. Buy them here.
Friday, Dec. 18
Christmas Costume Party
If you thought costume parties were reserved for October, you're apparently wrong. Throw on your best Santa, elf or Rudolph costume and be ready to make some merriment. This free party starts at 9 p.m. at Blue Olive Lounge, 14021 Conlan Circle.
Charlotteans of the Year Luncheon
From Cops and Barbers to a NASCAR driver to a man trying to save Charlotte's character and quirk, Charlotte magazine honors its Charlotteans of the Year today. The event will be hosted by WCNC anchor, reporter and Charlotte magazine contributor, Michelle Boudin and will include lunch and awards. The luncheon is from 11:30 a.m. to 1:30 p.m. at the Omni Charlotte, 132 Trade St. Tickets are $50, and you can buy them here.
Holiday Market Mingle and Music
If you didn't realize it, Christmas is just a week away. NoDa's Salvaged Beauty hosts this Christmas market that features local vendors, Christmas karaoke, food trucks, raffles and arts and crafts. The market runs from 5 p.m. until 11 p.m. today and 1 p.m. until 10 p.m. Saturday at 2320 N. Davidson St.
Uptown Seafood Night
Enough with the roast beast. The Unknown Brewing Co. hosts Uptown Seafood Night complete with a Lowcountry boil, seafood gumbo, fish and chips and shrimp bowl tonight. The fishy festivities get underway at 5 p.m. at 1327 S. Mint St. Tickets to the event are $5 and include one beer. Food is extra. Buy tickets here.
CLT Ugly Christmas Sweater Party
To celebrate the opening of its new Uptown location, Amelie's is throwing an ugly Christmas sweater party. This is also a networking party, so aside from that tacky sweater, bring your business cards. The free party is from 5:30 p.m. to 7:30 p.m. at 301 S. Tryon St.
Ugly Sweater Holiday Party
We normally wouldn't include two of the same kind of parties, but hear us out. This party starts at 8 p.m., so you can take your ugly sweater and walk right over to this party where this, wait for it, a fruitcake-eating contest with a $100 prize for the winner. Also, there's a Christmas cookie buffet. If those aren't the three most beautiful words in the English language, we don't know what are. On hand will also be candy canes, cider and egg nog because the Christmas cookie buffet, fruitcake-eating contest and ugly Christmas sweaters just weren't enough. Still there's more! If you bring two canned goods, Whisky River will give you a lunch or dinner coupon to use next week. The party is at 210 E. Trade St. Tickets are $12, and you can buy them here.
Naughty or Nice Christmas Party
We've checked our list twice, and you're all on the naughty list. BAR Charlotte hosts its annual Christmas party, and this year features a sexy Santa costume contest with the winner taking home $200. Come one, come all. The party starts at 300 N. College St., at 9 p.m., and a registration gets you free admission before 11 p.m. Register here.
Saturday, Dec. 19
Sexy Santa
Save that Santa costume from last night and throw it back on for the fifth-annual Sexy Santa party. This free event features $3 Coronas and unlimited Christmas cheer. The merriment begins at 9 p.m. at Ice Martini, 9526 Birkdale Crossing Drive, in Huntersville.
Ugly Sweater Bar Crawl
Really, if you're wearing anything other than an ugly Christmas sweater or a Santa costume this weekend, you're doing it all wrong. The crawl starts with appetizers at StrikeCity, 210 E. Trade St., from 8 p.m. until 10 p.m. From there, you'll head to Whisky River, Blackfinn and other EpiCentre bars. Ticket prices vary, but they're cheaper the sooner you buy them here.
Ugly Vs. Dope Christmas Sweater Party
Finally, a party for the fashion-conscious. Apostrophe Lounge hosts this party that features an award for the ugliest and the dopest Christmas sweater of the evening. The party starts at 1440 S. Tryon St. at 10 p.m. and is free before midnight.
Sunday, Dec. 20
Hot Chocolate and Toddies & Gingerbread Lane
Get cozy and warm today as you sip on hot chocolate and hot toddies at the Ballantyne Hotel and Lodge. While you're there, stroll down Gingerbread Lane and cast your vote for the city's best gingerbread house. Does it get more Christmas than this? The sip and stroll is from 2 p.m. until 5 p.m. at 10000 Ballantyne Commons Parkway. Hot chocolate is $7, toddies are $10.
Verify dates, times, prices, and other info at the web addresses listed for each event.
Be sure to bookmark www.charlottemagazine.com/Blogs/Dusk-Till-Dawn to stay plugged into Charlotte's nightlife and social scene. Click here to sign up to receive the weekly Dusk Till Dawn e-newsletter.
Want your event featured in Dusk Till Dawn? Follow me on Twitter @Jared_misner and let me know about your event, or send me an email at dusktilldawnblog@gmail.com.
Send Jared an email at DuskTillDawnblog@gmail.com, or send him a tweet @Jared_Misner.

Also by Jared Misner:

→This Weekend's Social Events
→Bowling For Books, First Friday Fort Mill, Electric Luau Party, Soulmatic Carolina Music Fest and More, Aug. 6 to Aug. 9
→The Moon Walk, Candy Fest, Silly String Party, Booze Cruise and More, July 30 to Aug. 2
→Christmas in July, More Christmas in July, National Dance Day, National Tequila Day and More, July 23 to July 26