Christmas Shows in Charlotte: 2017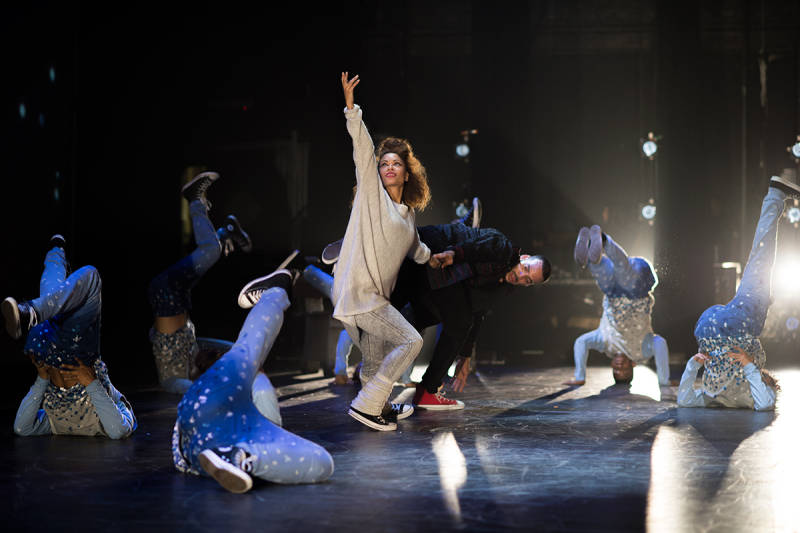 WHETHER IT'S A MUSICAL, symphony concert, or any rendition of the Nutcracker, there are several annual productions in Charlotte that many count as tradition. Below, see this year's schedule for the city's Christmas-themed shows.
---
THE BEST CHRISTMAS PAGEANT EVER: THE MUSICAL
THROUGH DEC. 23
One year after its world premiere, this comedy-musical adapted by Jahnna Beecham and Malcolm Hillgartner returns. The story comes from the classic book of the same name by Barbara Robinson. $18-$28; times vary. McColl Family Theatre, 300 E 7th Street.
---
TRANS-SIBERIAN ORCHESTRA
DEC. 7
This progressive rock act is a staple of the season for many. The group's elaborative live shows have projections, special effects, and surprises throughout the performance. $47-$76, 7:30 p.m. Spectrum Center, 333 E. Trade St.
---
A CHRISTMAS CAROL
DEC. 8-17
Ebenezer Scrooge once again takes the Theatre Charlotte stage. Revisit this classic with a local theater troupe in its 11th year performing the tale. $28; Wed-Thur, 7:30 p.m., Fri-Sat, 8 p.m., and Sun, 2:30 p.m. Theatre Charlotte, 501 Queens Rd.
---
CLARA'S TRIP: A CIRQUE AND DANCE NUTCRACKER STORY
DEC. 8-10
After stumbling at a Christmas party, Clara LeBlanc makes a trip to the hospital and learns she has a broken ankle. That night, friends and characters invade her dreams. $25-$37; Fri, 7:30 p.m., Sat, 2 p.m. and 7 p.m., and Sun, 2 p.m. Booth Playhouse, 130 N. Tryon St.
---
CHARLOTTE BALLET: NUTCRACKER
DEC. 9-23
Last year, Nutcracker premiered with new costumes and sets, offering a new look for this celebrated Charlotte show. Look for the Mouse King, the Sugar Plum Fairy, and one of the show's most impressive effects: a "snowfall" mid-show. $25-$125, times vary. Belk Theater, 130 N. Tryon St.
---
THE 63RD ANNUAL SINGING CHRISTMAS TREE
DEC. 9-10
Where else will you see more than 50 singers occupy a 32-foot-tall Christmas tree? This is the 63rd year for this Charlotte tradition, returning with a revue-style program of magic tricks, dance, puppetry, and of course, a tree-full of singers. $25-$40; Sat, 3 p.m. and 7:30 p.m., and Sun, 4 p.m. Knight Theater, 430 S. Tryon St.
---
MOSCOW BALLET'S GREAT RUSSIAN NUTCRACKER
DEC. 10
This world-traveling version of "Great Russian Nutcracker" has been touring the U.S. for 24 years. It's Charlotte shows kick off a string of performances in North Carolina, as it heads to Durham and Winston-Salem after its run at Ovens Auditorium. $30-$177, 1 p.m. and 5 p.m. Ovens Auditorium, 2700 E. Independence Blvd.
---
CHARLOTTE SYMPHONY: HANDEL'S MESSIAH
DEC. 15-16
For the first time, Christopher Warren-Green conduct the Charlotte Symphony and Chorus rendition of this Handel masterwork. Soloists include soprano Kathryn Mueller, countertenor Brennan Hall, tenor William Hite, and baritone Troy Cook. $19-$99, 7:30 p.m. Knight Theater, 430 S. Tryon St.
---
A SOULFUL NOEL
DEC. 15-16
OnQ Productions once again brings its contemporary take on the sounds of the holidays. This fundraiser strings together these tunes with a narrative that explains the meaning of Christmas. $20; Fri, 8 p.m., and Sat, 2 p.m. and 8 p.m. McGlohon Theater, 345 N. College St.
---
SWAN LAKE
DEC. 21
The State Ballet Theater of Russia puts on this performance, with 50 Russian ballet stars in tow. The troupe was founded by Maya Plisetskaya, the former prima ballerina of the Bolshoi Theater Ballet. $35-$55, 7 p.m. Knight Theater, 430 S. Tryon St.
---
HIP-HOP NUTCRACKER
DEC. 27-30
This remix of the ballet classic is helmed by Jennifer Weber, artistic director of the Brooklyn dance company Decadancetheatre. Join emcee Kurtis Blow for this set of performances. $20 and up, times vary. Knight Theater, 430 S. Tryon St.
---
This story has been updated to correct the conductor of CSO's "Messiah."