CIAA 2012: Better with Age
As the CIAA celebrates its 100th anniversary, here's a look at other century-old institutions and attractions in Charlotte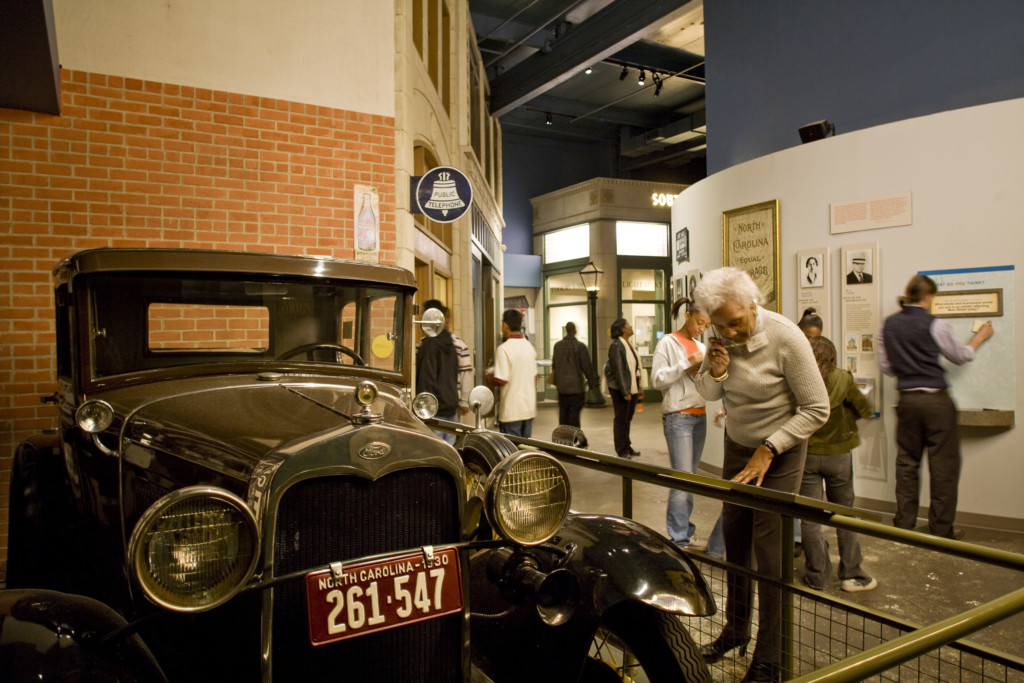 Centenarian

[ART] Late Charlotte native and legendary artist Romare Bearden's 100th birthday was in September, and you can see many of his famous works in the John and Vivian Hewitt Collection of African American Art.

Venue

Harvey B. Gantt Center for African American Arts + Culture, 551 S. Tryon St., 704-547-3700, ganttcenter.org.

[History] Experience what Charlotte was like 100 years ago by touring the Cotton Fields to Skyscrapers exhibit. See a cotton field and tenant farmer's cabin, the actual chapel from the first privately funded black hospital in the U.S., a re-created barber shop from a thriving black community in the early 1900s, and more.

Levine Museum of the New South, 200 E. Seventh St., 704-333-1887, museumofthenewsouth.org.

[Nature] Take a break and enjoy a peaceful stroll along the Paw Paw Nature Trail through a 100-year-old forest.

Charlotte Nature Museum, 1658 Sterling Rd., 704-372-6261, charlottenaturemuseum.org.

[Dining] At this restaurant, located on the second floor of an early-1900s former textile warehouse, enjoy the popular weekend brunch, served 10 a.m.-2:30 p.m. Don't miss the butterscotch scones.

Pewter Rose Bistro, 1820 South Blvd., 704-332-8149, pewterrose.com.

[Shopping] What started as one small Belk store in 1888 has grown to a department store chain of more than 300 locations primarily throughout the South.

Belk SouthPark Mall, 4400 Sharon Rd., 704-364-4251; Belk Northlake Mall, 7115 Northlake Mall Dr., 704-598-2771; Belk Carolina Place Mall, 11009 Carolina Place Pkwy., Pineville, 704-543-9888; belk.com.

[Neighborhood] Long before there was light rail, streetcar suburbs were all the rage in Charlotte. Development of Myers Park began in 1911, with The Charlotte Observer saying the following year that it would be a "suburb of surpassing elegance and attractiveness."

John M. Jamison House, circa 1912, is one of many beautiful, historic homes in Myers Park; mpha.com.

[Brand] In 1913, Philip L. Lance, a Charlotte food broker, began making the peanut butter that, two years later, would become integral to the Lance sandwich cracker.

Pick up a Lance snack at one of many stores in the area; Snyder's-Lance, snyderslance.com.

[Culture] Delta Sigma Theta Sorority, one of the largest African American Greek-letter organizations in the country, was founded in 1913. The Deltas of Charlotte Foundation recently completed construction on a new alumni center.

The Delta Center, 5408 Beatties Ford Rd., 704-391-7010, deltasofcharlotte.org.
For more of our comprehensive coverage of the 2012 CIAA Tournament, including an events and parties list, stories, and photos, visit www.charlottemagazine.com/ciaa.