CIAA 2012: Celebrity Watch
The list of stars appearing in Charlotte while the CIAA Tournament is here just keeps getting bigger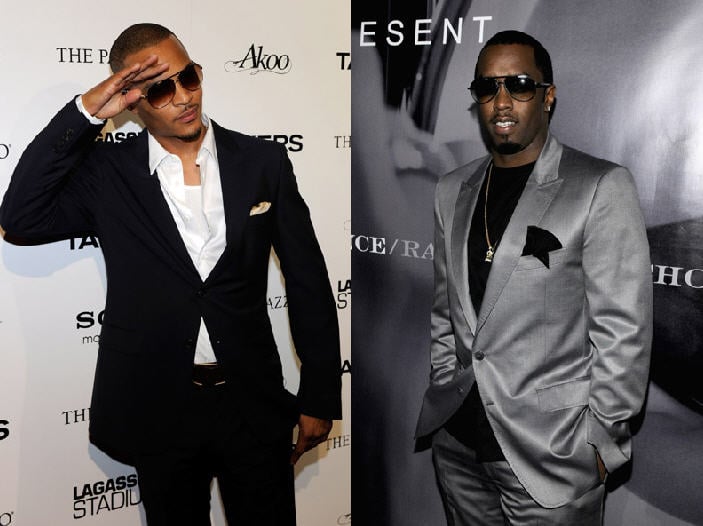 The Central Intercollegiate Athletic Association (CIAA) is built on tradition. The CIAA, as a league, is celebrating its 100th anniversary. Its basketball tournament is in its 67th year. And now that the weeklong tournament is being held in Charlotte for the seventh consecutive year, a new tradition has been solidified: boatload of celebrities in town.
It didn't seem as if it would top last year's impressive list, but the party promoters have outdone themselves this year with the number of A-list and B-list (and C) celebrities they're paying wads of cash to appear at events during 2012 CIAA Week, February 27 to March 4. The list of celebrities, which you'll find below, is dominated by famous rappers and R&B singers, but there are a few actors, actresses, and reality TV stars appearing as well.
Some of these celebrities—like Doug E. Fresh, Jermaine Dupri, Young Jeezy, and others—have become staples in Charlotte during CIAA Week, appearing year after year. And some want to make sure you have as many opportunities as possible to see them—Rick Ross, R. Kelly, Gucci Mane, etc.—by appearing at two, three, or even four parties over the course of three days or so. But take heed: similar to the advice I gave you about partying during CIAA Week, not all of these artists will be performing; some are only hosting parties. And more importantly to look out for, several promoters are putting a rapper's entire crew on the flyer, when only one particular member is appearing—in some cases just his DJ.
Here's the list of celebrities who are scheduled to appear in Charlotte during 2012 CIAA Week, according to event info I've received (listed in alphabetical order by first name).
2 Chainz
9th Wonder
Ace Hood
Anthony David
Anthony Hamilton
Avant
Big Daddy Kane
Big Tigger
Biz Markie
Boyz II Men
Carl Thomas
Charlamagne Tha God
Chris Brown
Chubb Rock
Chuck Brown
CoCo
Common
Diddy
DJ Drama
DJ Envy
DJ Green Lantern
DJ Jazzy Jeff
DJ Kid Capri
Doug E. Fresh
En Vogue
Eric Roberson
Estelle
Fabolous
Floyd Mayweather
French Montana
Future
Ginuwine
Gucci Mane
Ice T
Idris Elba
Jermaine Dupri
Jim Jones
Juelz Santana
Lance Gross
Laz Alonzo
The Manhattans
Maxwell
Meek Mill
Morris Chestnut
Nas
NeNe Leakes
The O'Jays
Omarion
Pusha T
Ray J
R. Kelly
Rick Ross
Rickey Smiley
Salt-N-Pepa
Sheree Whitfield
Sunshine Anderson
Tami Roman
Tank
Terrence J
T.I.
Travis Porter
Trick Daddy
Trina
Tyrese
Vivian Green
Waka Flocka
Wale
Whodini
Yandy Smith
Yo Gotti
Yolanda Adams
Young Dro
Young Guru
Young Jeezy
Keep a Sharpie handy!
Follow Charlotte magazine contributing writer and blogger Jarvis Holliday on Twitter @HollidayInk.
For more of our comprehensive coverage of the 2012 CIAA Tournament, including an events and parties list, stories, and photos, visit www.charlottemagazine.com/ciaa.