CIAA Fan Experience: Casting Call for New Talk Show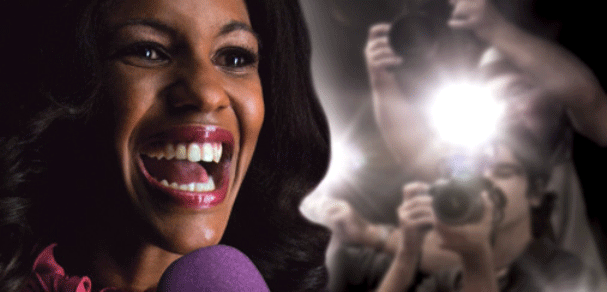 You may have tried but didn't get your "OWN" show (with Oprah), but now there's another opportunity if you're aspiring for TV stardom. Time Warner Cable is holding a casting call this Saturday, March 5 at the CIAA Fan Experience at Charlotte Convention Center as part of its nationwide search for new television personalities. The planned talk show is called Born to Shine and will be available this fall on Time Warner Cable On Demand.
Time Warner Cable has partnered with the Women in Entertainment Empowerment Network (WEEN) to find four aspiring television hosts for the talk show series. Each of the winners will host an individual episode of Born to Shine, which will feature African-Americans "who are paving the way in pop culture, music, film, sports, and the community," according to a press release from the cable company.
Charlotte is one of four cities holding casting calls; the others are New York, Dallas, and Los Angeles. The casting call here takes place while the popular CIAA Tournament is in town, so it's likely it will draw plenty of out-of-towners to audition in addition to locals. Contestants will have the opportunity to showcase their hosting talents.
A panel of celebrities and industry executives will judge the Charlotte contestants: Everette Brown, defensive end for the Carolina Panthers; Janine Davis, radio personality and founder of Girl Talk Foundation; Patrick "Big Pat" Doughty, radio personality and voice of the Charlotte Bobcats; Charles Whitfield, actor and vice president of A&R for Hidden Beach Recordings; Christopher "Kid" Reid and Christopher "Play" Martin of Kid & Play; and Rob Wooten, vice president at Live Nation.
Details:
Born to Shine Charlotte Casting Call
Saturday, March 5
Registration start at 12 p.m. Casting call 2-6 p.m.
Time Warner Cable Hi Def Lounge at the CIAA Fan Experience at Charlotte Convention Center, 501 S. College St.
For more information on Born to Shine, casting calls, and official rules, visit facebook.com/TWCableBorntoShine. Participants will also be able to upload a three-minute audition video to the Facebook page beginning March 7 through April 30.
See more CIAA Tournament Week coverage at www.charlottemagazine.com/ciaa.