CIAA Week 2015 Events: Monday, Feb. 23 to Wednesday, Feb. 25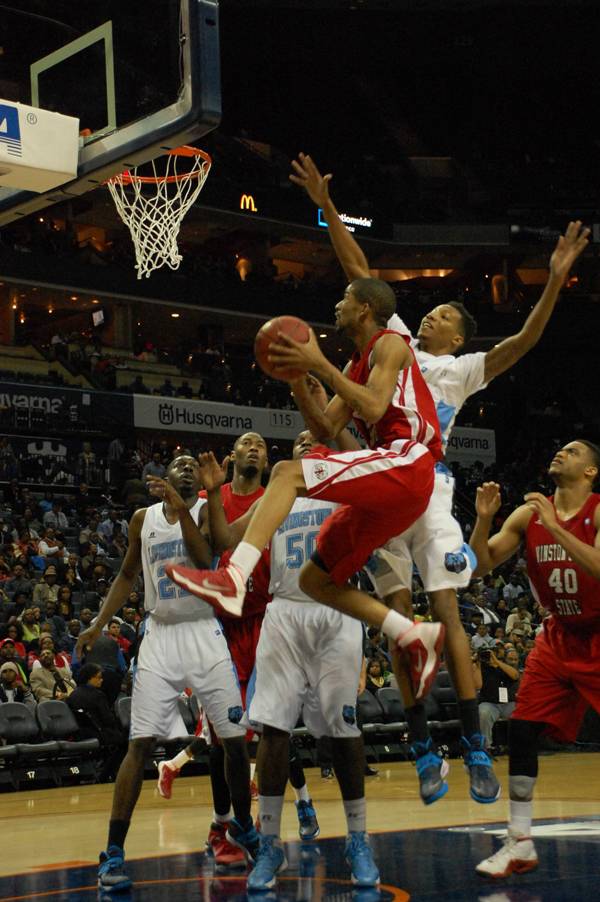 The annual Central Intercollegiate Athletic Association Tournament is taking place in Charlotte for the tenth consecutive year, with events scheduled from Monday, February 23 through Sunday, March 1. The CIAA Tournament includes five days of men's and women's college basketball games at Time Warner Cable Arena. Events and parties surrounding the tournament create additional excitement and draw tens of thousands of visitors to the city.
Below is a list of events scheduled for Monday, February 23 to Wednesday, February 25. Please use the website listed for each event to verify information. Advance tickets can be purchased through many of the websites as well.
Click here for the rest of the week's events. | Click here to submit an event to be included in this list.
*Denotes an official CIAA Tournament event.
Click the + to expand for descriptions. This list will be updated weekly with additional events, so check back soon.
Updated: 2-25-15
---
Tuesday, February 24
Wednesday, February 25
Visit www.charlottemagazine.com/ciaa for our comprehensive coverage of the events, parties, and celebrities surrounding the 2015 CIAA Tournament.