CIAA Week: See You at the Reunion
The annual tournament is a time for alumni—and friends—to come together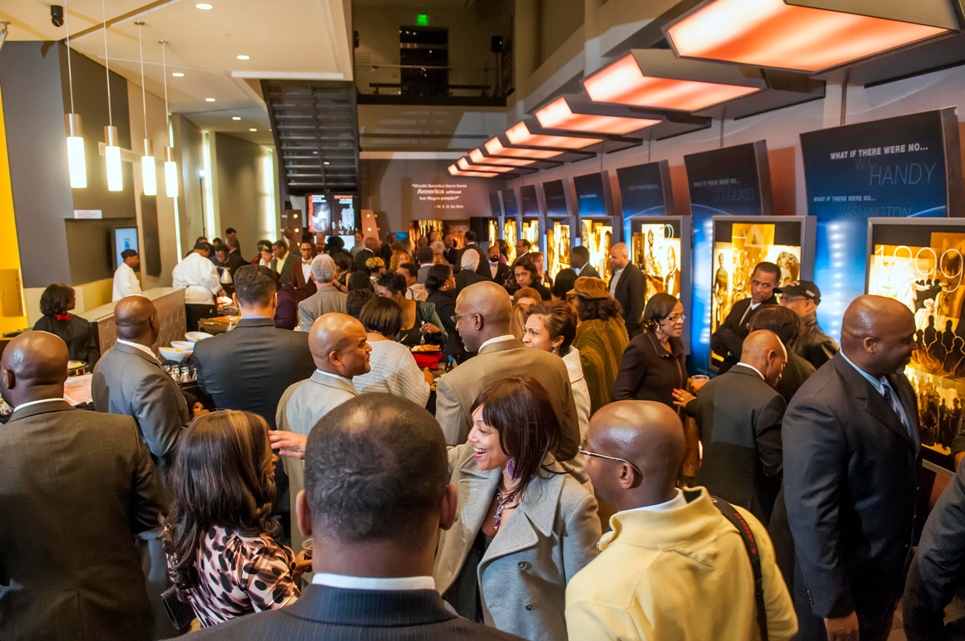 Web Exclusive | Published February 20, 2014
T
he theme for the 2014 CIAA Tournament is perhaps the most fitting of all its themes to date: "It's A Reunion."
The tournament is in its 69th year, and the conference itself is 102 years old, making it the oldest historically African-American athletic conference in the country. Both the league and its tournament are steeped in tradition. But it has changed over the past decade, especially since it relocated to Charlotte in 2006.
CIAA Week
is now most known, especially to people who didn't attend its schools, for parties; an estimated 250 to 300 parties taking place around the city, and most aren't sanctioned by the conference.
But if you can look beyond the party fliers and celebrities, you'll realize that for CIAA alumni, this is mostly a time to get together with old friends. The events where they'll meet, stories they'll share, and bonds they'll strengthen far exceed anything experienced in these add-a-friend-on-Facebook times we live in. It's a reunion.
Howard Cook plans to arrive in Charlotte from Arlington, Virginia, on the Wednesday this year, just as he's done the past several years. He'll go to the tournament to see his alma mater, Virginia Union University, play, and he'll keep the games as part of his itinerary until his school gets eliminated. He has vivid memories of the CIAA from his days as a student at VUU in the mid-1980s. He served as the student activities coordinator for the student government association back then, and he was even the school's mascot, the panther, for a couple of years.
Cook has witnessed not only the CIAA Tournament's evolution from its days in Richmond and Norfolk in the 1980s and '90s, but even how it's changed since coming to Charlotte.
"From then to now, it's leaps and bounds," Cook says. "People are now coming to the event for the fellowship, for the reunion, so it's not just the basketball that's luring them in now. It's the extra-curricular activities outside of the basketball tournament."
He's also aware of what's become apparent to just about any CIAA alum—the festivities are drawing more and more people who never attended a CIAA school, and oftentimes not even a historically black college or university at all. But he's OK with that, as long as they have an appreciation for CIAA's legacy.
"It gives you that family feeling when you're coming back. That's what CIAA meant to me," Cook says. "It was a family atmosphere, a real one-on-one, face-to-face connection. … The students and the adults and the alumni who are coming back to enjoy the event, they really can appreciate the historical value of it."
Cook, who was coordinating activities for his Virginia Union classmates as a student nearly 30 years ago, has brought back the tradition. For the past few years during CIAA weekend, he's organized a party of his own—attracting many VUU alumni—and he'll do it once again on that Saturday night at Roxbury Nightclub in uptown.
"This is that one time a year, that one opportunity where people say, 'This is an annual event and we're going to meet up,' " Cook says.
"CIAA attracts a lot of people because it is like a big homecoming. And for anyone who's ever gone to an HBCU's homecoming, they know there's nothing like it."
Heaven Jones enrolled at the CIAA's Fayetteville State University in 2002. She stayed there for two years before transferring to Georgia State University in Atlanta, where the student body is about five times larger. She may have received her degree from GSU, but she says it doesn't match the degree of pride she has in FSU.
"Even though I didn't technically graduate from a CIAA school, I'm a CIAA alum," Jones says. "I absolutely love it. I'm a Bronco for life."
She moved to Charlotte four years ago, and with this city becoming the home for the annual tournament, she's closer to the experience. CIAA Week is now a highlight on her calendar each year, and a time when she rolls out her hospitality.
"I always have a house full of people staying with me," says Jones, who works as a flight attendant. As a member of Zeta Phi Beta Sorority, most of her house guests for those few days are her sorors.
Her experience is familiar to CIAA alums. CIAA schools have enrollments anywhere between about 1,000 or 7,000. Half of the 12 schools have fewer than 2,000 students, including Charlotte's Johnson C. Smith University. These are small colleges.
Jones, a New York native, has told friends from her hometown to visit for tournament week for years; many of them don't know of the CIAA. This year, one of them is coming, and Jones can't wait to showcase her alma mater, her city, and her conference.
"[CIAA] is full of tradition, it's full of pride. It gives you something more to be attached to," Jones says. "Of course you can have a cult following to a school that has 50,000 people with a big football team and have pride in that. But it's about the tradition for me, as a black person.
"I think that's why CIAA attracts a lot of people because it is like a big homecoming. And for anyone who's ever gone to an HBCU's homecoming, they know there's nothing like it. Even plenty of white people I know, who've experienced it, are like 'Wow, our homecomings are nothing like this.' And they're excited about it. I think that's what CIAA does. It gives people who may not have had that experience in college, the opportunity to experience it."
Jarvis Holliday (@HollidayInk) is a freelance writer in Charlotte and contributes regularly to this magazine.
Visit www.charlottemagazine.com/ciaa for our comprehensive coverage of the culture, events, and celebrities surrounding the 2014 CIAA Tournament.