CIAA Week Survival Kit
What you need to know to enjoy yourself during that eventful week in Charlotte, February 25-March 3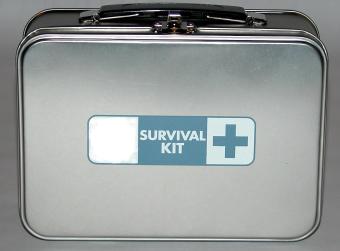 Attending an event or party during CIAA Week in Charlotte can be a fun and memorable experience, or it can just as easily be a regrettable waste of time and money. You have to know how to survive in these streets—that's why I present to you this survival kit.
Aye, list
Not only do we, at Charlotte magazine, have the largest lists of CIAA Week parties and events on the net, ours is also the most organized—listed by day—and the event info is presented in a clear and consistent manner (you don't have time to read all those fliers). If you're trying to decide which events you want to attend on Thursday, Friday, and Saturday, for example, and how they fit into your budget, our format makes it easy for you to compare and contrast: www.charlottemagazine.com/ciaa.
Star gazing
Read the event descriptions carefully. Many of the parties will have your favorite rappers and singers on the bill, but that doesn't necessarily mean the artist will perform. Some will only be hosting (and popping bottles in VIP).
You're welcome in advance
Most promoters/event planners of parties during CIAA Week have made tickets available for purchase online. Buy them in advance or pay more at the door, in some cases significantly more. If you buy tickets in advance, print them out just in case you need a hard copy. For example, the last two years I've witnessed crowds fill up the courtyard and common areas at the EpiCentre to the point where security wouldn't let anyone enter the complex unless they had a ticket to an event in hand.
Party over here … underwhelming
Not all party promoters are created equal. "Everybody and Their Mama Entertainment" comes out of the woodworks to throw parties in Charlotte during CIAA Week in an effort to get rich. If the company promoting the event doesn't have a website—or at least a Facebook page (with a decent amount of followers)—that showcases events they've done in the past, be leery.
Three-night stand
As you've likely noticed, available hotel rooms in Charlotte during tournament week have become scarce. However, you can still find a few vacancies at local hotels by using the official CIAA 2013 fan housing provider. Most hotels require a three-night minimum stay for rooms booked between Thursday, February 28, and Sunday, March 3. There are also several Charlotteans renting out their uptown condos and townhouses that week on Craigslist—proceed carefully.
Ride the rails
Use the light rail, also known as the LYNX Blue Line. Getting around uptown in your car can be a bit more of a hassle because most street parking will be closed off to allow those lanes to be used for traffic. And the fees at many parking lots and decks will be higher than normal, running about $20. Meanwhile, you can take advantage of one of LYNX's seven park-and-ride locations, where you can park for free, then pay $2 to ride the light rail into uptown, where the majority of the CIAA Week events are taking place. The light rail has stops at Charlotte Convention Center, where the three-day CIAA Toyota Fan Experience is being held; at Time Warner Cable Arena, where the basketball games are being played; and near several restaurants, bars, and nightclubs. This will also make it easier for you to get back to your car on Friday and Saturday night, rather than getting stuck in traffic on Tryon or College streets, where, in the past, Charlotte-Mecklenburg Police have closed access to many of the side streets.
On the go
Here are a few mobile and Web tools that could be good resources, particularly for out-of-towners trying to navigate the city.
CIAA Mobile App – tournament updates
ciaatournament.org/about/ciaa-mobile-app
Ride CATS Mobile App – Charlotte transit
charmeck.org/city/charlotte/cats/Bus/Pages/mobileapp.aspx
Where Charlotte – visitors guides
wheretraveler.com/classic/us/nc/charlotte
Twitter
Searching "CIAA" produces nonstop tweets—some informative, many entertaining. And the official CIAA Tournament handle is @CIAAForLife.
Follow Jarvis Holliday on Twitter @HollidayInk.
Visit www.charlottemagazine.com/ciaa for our comprehensive coverage of the events and parties surrounding the 2013 CIAA Tournament.