Cider Fest, Bank of America 500, Race Fan Appreciation Day, Ballantyne Festival and More, Oct. 8 to Oct. 11
Throw on your tux, sip a little cider and get your engines started this weekend, Charlotte. The Queen City has events ranging from a NASCAR race to a gala (with dogs!).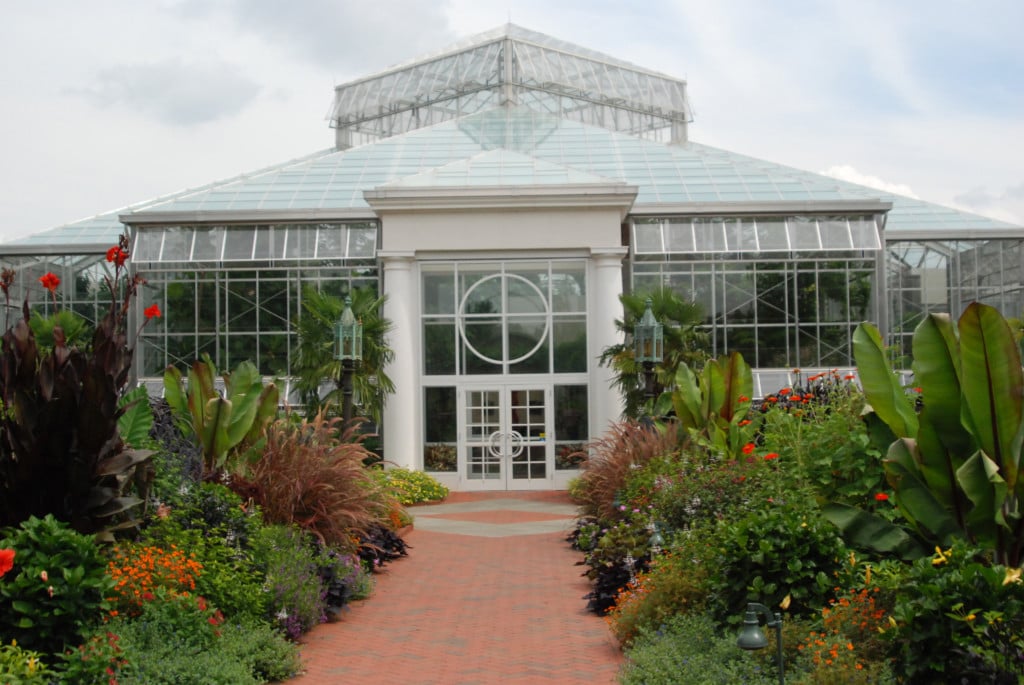 Behold, Charlotte! We have sun! You can go outside! You can drink beer outside! It's been quite some time since we've had a weekend with good weather, so make the most out of it. See y'all out there!
Thursday, Oct. 8
Black Political Caucus 50th Anniversary Ball
At this swanky event, you'll find a live jazz band crooning the crowd away. And the crowd will look great at this black-and-white-attire affair. Tuxedos, ball gowns and your fanciest of fancy clothes are requested. The ball begins at 6:30 p.m. at Founders Hall, 100 N. Tryon St. Tickets are $125. Buy them here.
Friday, Oct. 9
Cider Fest
If beer is the drink of the summer, cider is surely the drink of fall. At this fall-themed tasting event, you'll not only get to try hard ciders of all kinds but also cider-infused cocktails. The event also promises a special cider mixology portion. The fall fest is from 6 p.m. until 10 p.m. at Rooftop 210, 210 E. Trade St. Tickets are $15, and you can buy them here.
Dirty South Fest
If you've forgotten your Southern roots, tonight might be your night to reclaim them. Featuring at least 15 bands, the evening is sure to leave your ears as well as your Southern bells ringing. Tickets are $8 for the event at Chop Shop, 399 E. 35th St. The fest starts at 6:30 p.m. Buy your tickets here.
Race Fan Appreciation Day
With the Bank of America 500 Saturday, Charlotte's revving its engines for the return of NASCAR. Whisky River hosts this free event to help you get ready. The evening features drink specials, live music, games, giveaways and free appetizers. The event starts at 9 p.m. at 210 E. Trade St.
Saturday, Oct. 10
Ballantyne Festival
Now in its fifth year, this signature community event has a host of events that have become tradition. The festival includes an oyster roast, chili cook-off, arts and crafts area, hayrides, live music, beer and wine, food and, because it's a fall festival, a pumpkin carving contest. The festival is also starting a new tradition this year with its Harvest Bowl, a 16-team competition with contests ranging from pie eating, oyster shucking to pumpkin throwing. The free festival begins at 11 a.m. at Ballantyne District Park, 9405 Bryant Farms Road.
Ties and Tails Gala
Featuring Cosmo-paw-litans and a special pet photographer for the VIPs (Very Important Pets, naturally), this event is one of the fanciest events of the weekend. Aside from the usual red carpet affair, the gala also includes a silent auction. Tickets are $200 for humans and $25 for dogs. Sales benefit the Humane Society of Charlotte. Buy your tickets here.
Oyster and Shrimp Festival
Well, it's about shucking time. Along with, of course, shrimp and oyster for dinner, entrance to this fest includes live music, access to a silent auction and a cash bar that includes craft beer from D9 Brewery. Tickets are $50, and proceeds benefit Lake Norman Wildlife Conservationists. The festival is at 5 p.m. at LangTree Lake Norman, 138 Village View Drive. Buy your tickets here.
Bank of America 500
Get your engines started, Charlotte. NASCAR is back. Aside from the on-the-track action, Hunter Hayes will perform for an hour before the race. Ticket prices vary for the big race at the Charlotte Motor Speedway in Concord. Find more information on tickets, times and camping here.
Beer Walk: Tour of the South
Take your taste buds on a tour down South today. The Daniel Stowe Botanical Garden is assembling a tour of the best brews from North Carolina to Virginia down to the bayous of Louisiana. The tour, which takes you throughout the garden and stops at tasting stations throughout, starts at 1 p.m. The event also includes live music and corn hole and a free sampling glass. Tickets are $20 in advance or $25 at the door. The garden is at 6500 S. New Hope Road in Belmont. Buy tickets here.
Fall Finale
River Jam goes out for the season with a bang tonight. With the end of the season comes the ever-popular Build Your Own Boat competition where competitors build their own vessels to race down the rapids. The night, of course, ends with live music. It's the last of the season, so go take advantage of this free event. The U.S. National Whitewater Center is open at dawn at 5000 Whitewater Center Parkway.
Sunday, Oct. 11
Oktoberfest
Head out to the lake today for another Oktoberfest (Aren't we so thankful for the month of October?). The event features a stein-holding contest, beer pong, corn hole and, of course, special Oktoberfest beers. The free event starts at 1 p.m. at The Rusty Rudder, 20210 Henderson Road, in Cornelius.
Dilworth-South End Chili Cook-Off
For the sixth year, these two neighborhoods battle it out for the title of best chili. And for $10, you get unlimited sampling for the day. Proceeds benefit the Fire Prevention Foundation of Charlotte, Avon Walk for Breast Cancer and the Alzheimer's Association. The event starts at 11 a.m. at Atherton Mills, 210 South Blvd.
Verify dates, times, prices, and other info at the web addresses listed for each event.
Be sure to bookmark www.charlottemagazine.com/Blogs/Dusk-Till-Dawn to stay plugged into Charlotte's nightlife and social scene. Click here to sign up to receive the weekly Dusk Till Dawn e-newsletter.
Want your event featured in Dusk Till Dawn? Follow me on Twitter @Jared_misner and let me know about your event, or send me an email at dusktilldawnblog@gmail.com.
Send Jared an email at DuskTillDawnblog@gmail.com, or send him a tweet @Jared_Misner.

Also by Jared Misner:

→This Weekend's Social Events
→Bowling For Books, First Friday Fort Mill, Electric Luau Party, Soulmatic Carolina Music Fest and More, Aug. 6 to Aug. 9
→The Moon Walk, Candy Fest, Silly String Party, Booze Cruise and More, July 30 to Aug. 2
→Christmas in July, More Christmas in July, National Dance Day, National Tequila Day and More, July 23 to July 26