Cinco de Mayo 2016 celebration spots in Charlotte
With the overwhelming number of remarkable Mexican eateries in the city, you'll have no shortage of stops on your margarita quest this Cinco de Mayo. Try one or more of these favorites.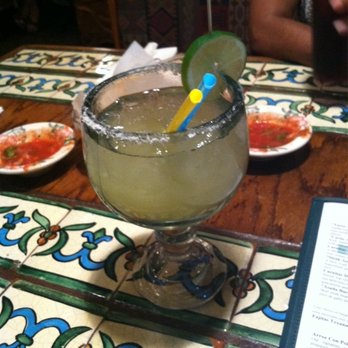 We Americans really know how to create a certain brand of holiday worth its weight in booze. On St. Patrick's Day, we dye our beer green and hoist pints of Guinness high. New Year's Eve (Not even a holiday! It's the day before a holiday!) practically comes with champagne bottles. And Cinco de Mayo gets bathed in tequila-laden margaritas.
Ahh, yes, Cinco de Mayo, the holiday so many of us think celebrates Mexican Independence Day. It doesn't, by the way. Cinco de Mayo celebrates the Mexican's victory against the French in the Battle of the Puebla, which, understandably, means drink tequila, right?
As we said, Americans are nothing if not full of ingenuity when it comes to creating a reason to drink.
In honor of the Mexican victory 154 years ago, we've rounded up a few top spots to order margarita. Just remember to ask for the rim con sal.
Never heard of it? That's a shame. This Mexican restaurant has multiple locations throughout the county, and it's certainly worth a trip. As a bonus: after Cinco de Mayo, head back to the Independence location on Monday for $2.95 margaritas. Me encanta!
We'll admit it. This location is less than autentico than others on this list, but the jalapeno margarita here is incredible. The margaritas come in Mason jars (again, not autentico), but we appreciate the Southern nod. Bakersfield East is at 1301 East Blvd.
Taqueria Mexico
With so many remarkably delicious Mexican restaurants in Charlotte, you'll know you're in for good food when the menu is either in Spanish or Spanglish. This place fits that bill. Margaritas here run for $8 with top-shelf liquor adding on only a buck. Venture out a bit and celebrate the wonderful Mexican culture Charlotte has to offer. Taqueria Mexico is at 7001 South Blvd.
Las Margaritas
Tucked away in a strip mall east of the Wal-Mart on Independence, Las Margaritas might be easy to miss. Luckily, you have us to guide you. This is a must for any Cinco de Mayo celebration. Add a Corona tipped over into your margarita for an added bonus. Go ahead. It's your right as an American, right? Las Margaritas is at 4426 E. Independence Blvd.
Again, not the most autentico, but this Myers Park spot's patio is everything. With a mouth-dropping excess of 100 tequilas on hand, you won't have any problem getting a cold margarita here. The only question is whether to get it frozen or not. RuRu's is at 715 Providence Road.
Remember what we said about the menu being in Spanish or Spanglish? Ditto on this restaurant. With four locations across Charlotte, the Honduran, El Salvadorian and Mexican spot won't disappoint. Celebrate with your amigos over a cold one.
Like we could make a list of the city's best Cinco spots without naming the seemingly favorite, Three Amigos. Wash down the all-you-can-eat enchiladas Thursday night for only $8 with margaritas that start at less than $6. Three Amigos is at 2917 Central Ave.
Verify dates, times, prices, and other info at the web addresses listed for each event.
Be sure to bookmark www.charlottemagazine.com/Blogs/Dusk-Till-Dawn to stay plugged into Charlotte's nightlife and social scene. Click here to sign up to receive the weekly Dusk Till Dawn e-newsletter.
Want your event featured in Dusk Till Dawn? Follow me on Twitter @Jared_misner and let me know about your event, or send me an email at dusktilldawnblog@gmail.com
Send Jared an email at DuskTillDawnblog@gmail.com, or send him a tweet @Jared_Misner.

Also by Jared Misner:

→This Weekend's Social Events
→Bowling For Books, First Friday Fort Mill, Electric Luau Party, Soulmatic Carolina Music Fest and More, Aug. 6 to Aug. 9
→The Moon Walk, Candy Fest, Silly String Party, Booze Cruise and More, July 30 to Aug. 2
→Christmas in July, More Christmas in July, National Dance Day, National Tequila Day and More, July 23 to July 26