Cinco de Mayo Parties, Superhero and Evil Villain Bar Crawl, Pacquiao vs. Mayweather Fight Watch Party and More, April 30 – May 3
Charlotte gears up for Cinco de Mayo with more than a few opportunities to don a sombrero and down some tequila this weekend.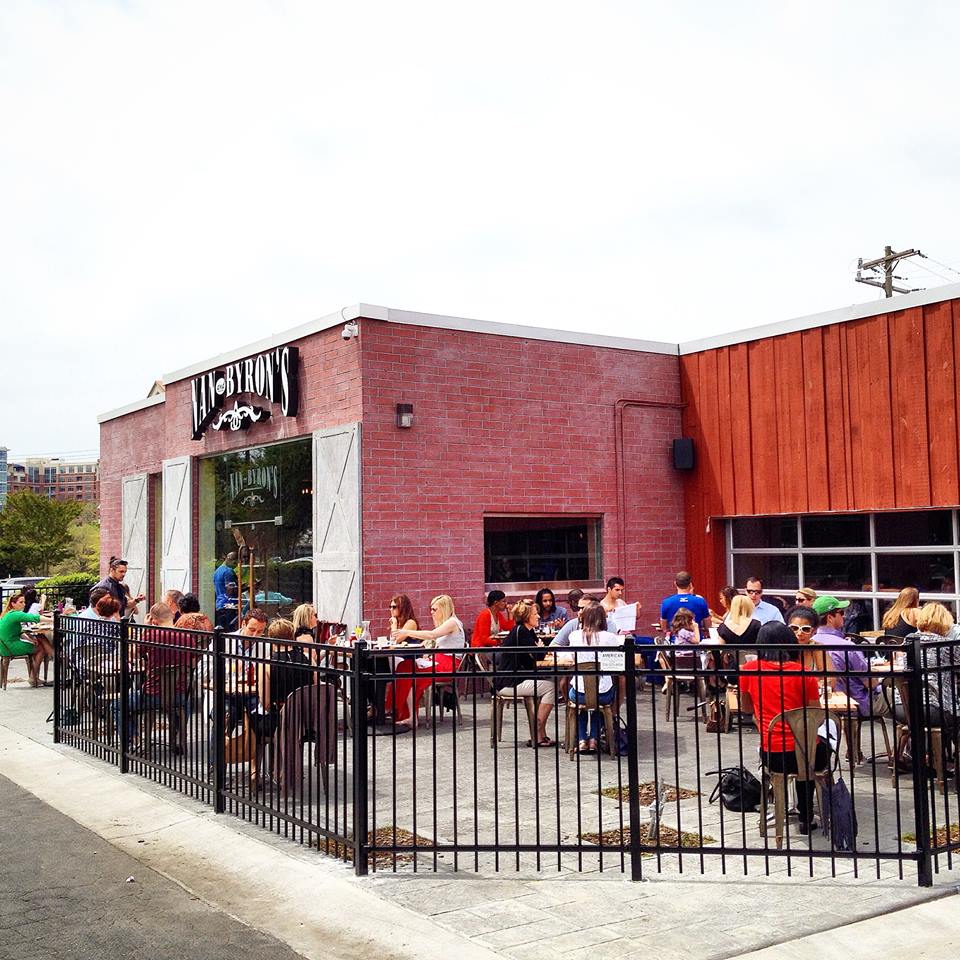 We say, "Adios, Abril!" this weekend and hello to a whole lot of Cinco de Mayo parties. If tequila and Coronas aren't your cup of tea, well, we've got you covered, too, Charlotte. See y'all out there.
Thursday, April 30
Cinco 'Til Cinco
Charlotte's getting the Cinco de Mayo party started a little bit early. Cinco days early, it seems. (That means five, by the way.) Below The Belt will supply the live music for this party that also features a raffle for a chance to win a stay at one of 50 resorts nationwide. The fiesta is at Vida Vida, 210 E. Trade St., from 7 p.m. until midnight.
Seventh Street Public Market Sip and Shop
Gather up your friends and stroll through this uptown indoor market to check out more than 40 local artisans, live music and free sparkling wine for the first 100 people. There will be a cash bar at this free event, which runs from 7 :30 p.m. until 9:30 p.m. The Seventh Street Public Market is at 224 E. Seventh St.
Girls' Night Out
Grab your girlies and head on out to the NC Music Factory for this night out on the town. Shop 'til you drop, bid on a few auctions and enjoy drinks and hors d'oeuvres to benefit local charities. A ticket costs you $75 and includes two drink tickets. Your night out with your girlfriends begins at 6 at The Fillmore, 1000 NC Music Factory Blvd. Buy tickets here.
Friday, May 1
Superhero and Evil Villain Bar Crawl
Whether you're more a Batman or a Joker, this bar crawl's for you. Come dressed in your most heroic of heroine's outfits or your most ghastly of villain's garb for a chance to win $250 for your costume. A $10 ticket buys you appetizers, entrance into the costume competition, a buy-one-get-one drink coupon from Tilt and free entrance into Whisky River, Bubble and Suite. Your evening of action-packed crime fighting (or crime doing) starts at 6:30 p.m. at Vida Vida, 210 E. Trade St. Buy your ticket here, Catwoman.
Uno de Mayo Fiesta
We'll take any opportunity to celebrate with a Corona, won't we? This party that celebrates the first of May features $3 tequila shots, margarita fishbowls, a mechanical bull and free sombreros for the first 100 people. The doors open at 9 p.m. at BAR Charlotte, 300 N. College St., and there is free admission before 11 p.m. with an RSVP. To RSVP, click here.
Strawberry Festival
The South Carolina Strawberry festival opens tonight and runs through tomorrow evening. Admission is free, and there's a Gin Blossoms concert starting at 9:15 p.m. The strawberry jam is at 345 N. White St. in Fort Mill. Visit scstrawberryfestival.com for more information.
Saturday, May 2
Cincofest Bar Crawl
Uptown becomes one huge fiesta for its annual sombrero bar crawl tonight. Your noche starts at Rooftop 210, 210 E. Trade St., at 3:15. From there, the evening takes you to six other Uptown bars as you celebrate Mexico's victory over the French in the Battle of Puebla (because you totally knew that, right?). Bar crawl T-shirts will cost you about $12. Buy them here.
Pacquiao vs. Mayweather Fight Watch Party
The big fight is here, and Nan and Byron's has got you covered. For a $100 ticket, you'll get buffet access that comes complete with crab legs, New York strip and the works, reserved seating and valet parking. Doors open at 5 p.m. for the brawl. Nan and Byron's is at 1714 South Blvd. Buy tickets here.
Crown Town Throwdown
In a first-of-its-kind corn hole tournament, Triple C Brewing Company hosts this rhyming event at which each team is guaranteed three games and the first- and second-place teams score a Yeti cooler. The event also features auctions as well as live music. The tournament begins at 11 a.m. at Triple C Brewing Company, 2900 Griffith St. Sign up as an individual or team here.
Chocolate Truffles and Wine Tasting Tour
Booze and chocolate is what weekends (or life) are for, right? A $100 ticket buys you roundtrip transportation, two flights of chocolate truffles and wine, a visit to two wineries and a souvenir wine glass. The bus leaves Target, 900 Metropolitan Ave., at 1 p.m. Buy your sinfully sweet ticket here.
RuRu's Taco and Tequila Fest
Featuring $5 mimosas and Bloody Marys, $3 can beers and a live mariachi band, RuRu's Taco and Tequila Patio is giving you a fiesta, indeed. The party begins at 1 p.m. at 715 Providence Road. Early-bird tickets are $25. Buy them here.
Sunday, May 3
Back Porch Brunch
Featuring dishes from 10 of the Piedmont's best chefs, this brunch also features live music and a mixologist on hand. The Piedmont Culinary Group is putting on this Sunday afternoon brunch from noon until 2 at 2151 Hawkins St. Tickets to the back porch event are $35, and you can buy them here.
Wheels of Steel '80s and '90s Skate Party
Lace up those skates, y'all. It's a skate party! Come dressed as your favorite '80s or '90s character for extra fun. Admission is $10, and proceeds benefit the American Cancer Society. The skates come on at 5:30 p.m. at Frye's Roller Rink, 2800 Poplar Tent Road, in Concord.
Verify dates, times, prices, and other info at the web addresses listed for each event.
Be sure to bookmark www.charlottemagazine.com/Blogs/Dusk-Till-Dawn to stay plugged into Charlotte's nightlife and social scene. Click here to sign up to receive the weekly Dusk Till Dawn e-newsletter.
Want your event featured in Dusk Till Dawn? Follow me on Twitter @Jared_misner and let me know about your event, or send me an email at dusktilldawnblog@gmail.com.