City Council Bans Purchase of Chemical Agents Used by CMPD
Highly anticipated meeting took place during 11th night of protests in Charlotte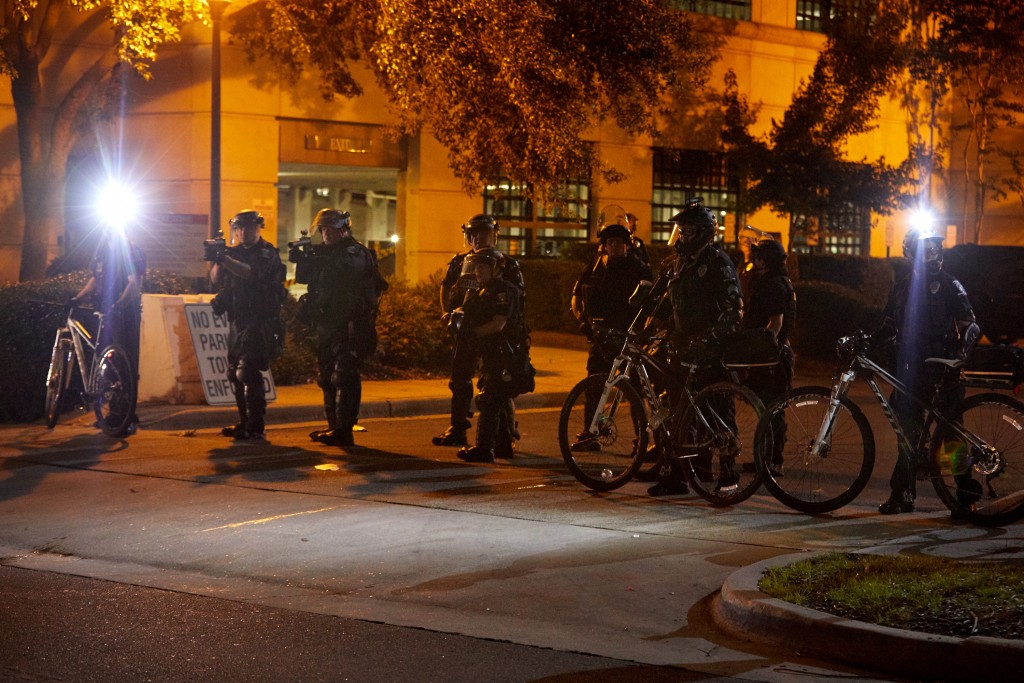 The City Council voted 9-2 Monday to ban the purchase of tear gas for police use during the 2020-21 fiscal year.
At-large council member Braxton Winston submitted the proposal as a substitute motion on the council's adoption of the proposed $2.55 billion city budget. Winston's motion passed along party lines, with the council's only two Republicans, Tariq Bokhari and Ed Driggs, casting the only no votes. Winston's motion also establishes a new council committee to scrutinize Charlotte-Mecklenburg Police Department spending.
During the 2019-20 fiscal year, the city has spent $103,000 on tear gas for crowd dispersal. The vote to ban it comes six days after police trapped and gassed protesters in a parking garage on 4th Street uptown. During the meeting, protesters embarked on an eleventh night of demonstrations over the the police killing of George Floyd in Minneapolis. The city has turned 4th Street incident to the N.C. State Bureau of Investigation.
Earlier Monday night, the council passed a resolution introduced by council member Larken Egleston to align CMPD policies with those of the "8 Can't Wait" provisions. Created by the national group Campaign Zero and under consideration in cities across the United States: ban chokeholds and strangleholds; require de-escalation; require warning before shooting; exhaust all other means before shooting; duty to intervene; ban shooting at moving vehicles; require use of force continuum; and require comprehensive reporting. The resolution urges City Manager Marcus Jones to work with CMPD on these provisions.
While several of those provisions are self-explanatory, a brief explanation of three:
Duty to intervene: Requires officers to intervene and stop a fellow officer acting improperly. Minneapolis police adopted this policy in 2016; the Minneapolis officers who watched while Derek Chauvin killed Floyd are charged with violating it.

Require use of force continuum: The National Institute of Justice defines this as "escalating series of actions an officer may take to resolve a situation. This continuum generally has many levels, and officers are instructed to respond with a level of force appropriate to the situation at hand, acknowledging that the officer may move from one part of the continuum to another in a matter of seconds."
Require comprehensive reporting: 8 Can't Wait defines this as requiring "officers to report each time they use force or threaten to use force against civilians. Comprehensive reporting includes requiring officers to report whenever they point a firearm at someone, in addition to all other types of force."