City-wide Summer Sales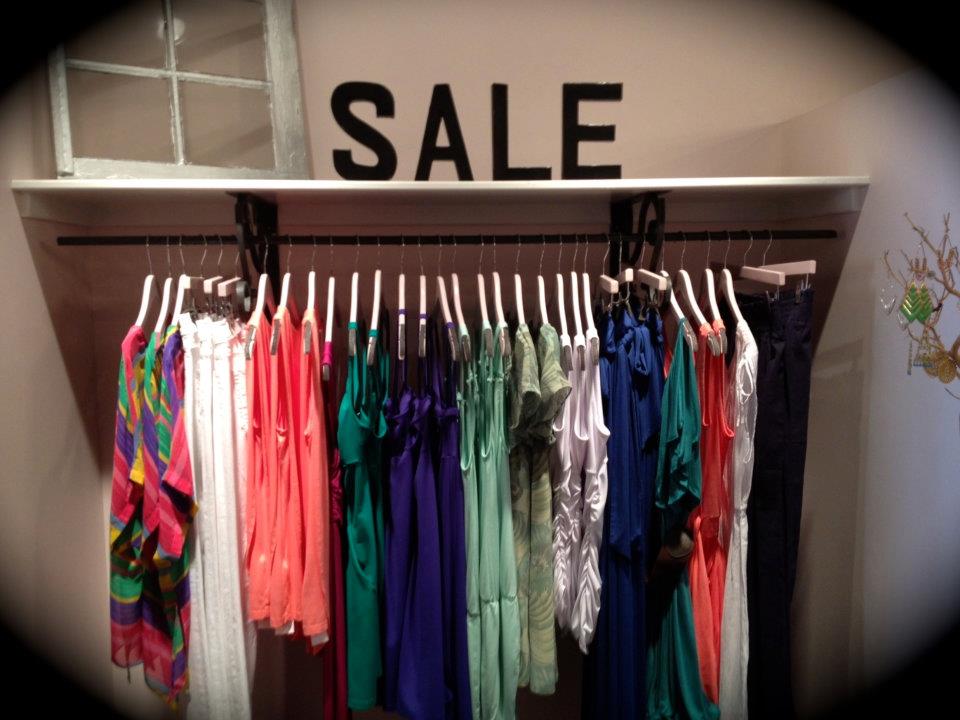 You know what isn't a bad problem to have? So many sales, so little time. The Queen City's shops are purging their shelves of spring and summer leftover lovelies to make room for fall. And they're giving you every reason to take them. Steal deals have skyrocketed up to 75 percent.
(In addition to Scout & Molly's and chezElle, whom I spotlighted yesterday for their joint "Dot Sale") Here's who's playing:
Via Veneto: 30 percent off shoes and clothing through Sunday
The Pink Hanger: "The Blackout Sale" includes 50-75 percent off a host of designers, like Trina Turk and Rachel Pally, until the goods are gone
Fresh: 50 percent off rack and select summer shoes until the goods are gone
Capitol and Poole Shop: up to 75 percent off select clothing, shoes, and accesories until the goods are gone
Luna: Buy one, get one free on already marked down merchandise (free item must be of lesser or equal value) through Sunday
KK Blom: all spring and summer merchandise will be marked down 20-75 percent off this weekend for the "Giant Summer Sale"