Civetta Italian Kitchen + Bar Coming to StoneCrest at Piper Glen
Vivace owners bring upscale-casual Italian dining to south Charlotte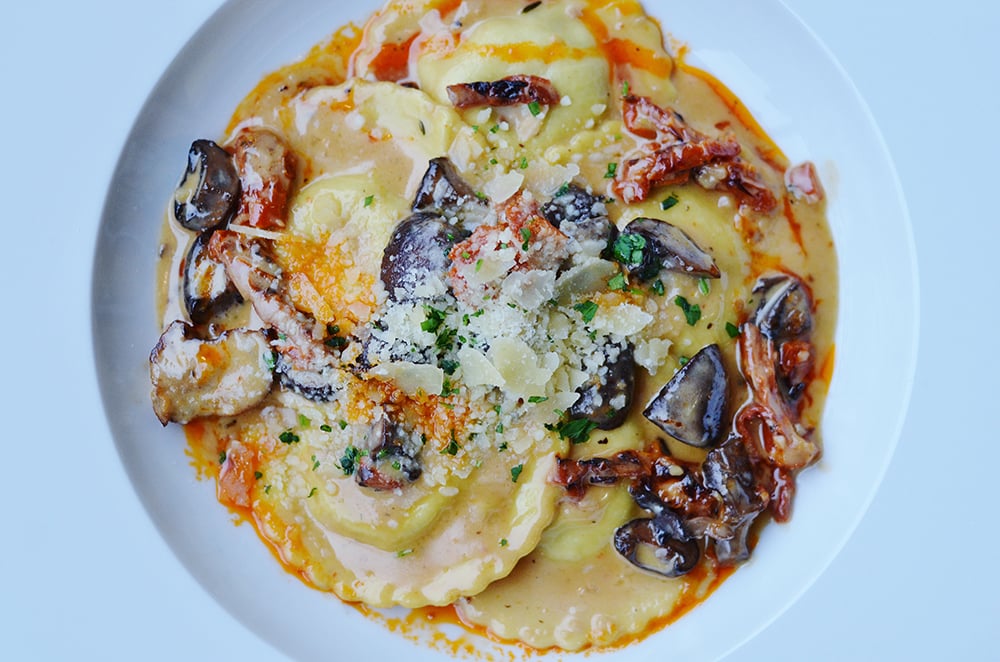 Stacey and Kevin Jennings, the husband-and-wife team behind Vivace, are bringing a new casual Italian concept to south Charlotte. Civetta Italian Kitchen + Bar will open in the StoneCrest at Piper Glen shopping center in the old Smoke Modern Barbecue space.
The southern Italian restaurant will be open for dinner only during the first few weeks, then plans to expand to lunch service. The menu will include classics like bucatini (with housemade meatballs), puttanesca, bolognese, chicken (or eggplant) parmesan, veal saltimbocca, and chicken marsala.
The 165-seat restaurant will have an upscale rustic vibe to complement the Italian comfort food. Think old school, red-and-white checked in iconic New York and New Jersey eateries.
The dessert offerings will be reminiscent of Mom-and-Pop Italian restaurants as well, with everything made fresh and in-house. The menu will include tiramisu, gelato, and cappuccino crème brulee, as well as a classic chocolate cake.
Civetta's bar program features a wide selection of wines from both Italy and California, an inventive craft cocktail list, and extensive beer offerings, both on tap and bottled, including local staples from OMB, Catawba, and Legion Brewing.
Led by general manager Kyle Huffer, the 5,000-square-foot restaurant has a patio that seats 40 and private dining for up to 10. Dinner will be served Monday through Thursday from 5 to 10 p.m., Friday and Saturday from 5 to 11 p.m., and Sunday from 5 to 9 p.m., with lunch and brunch service to be offered in the coming weeks.
Look for Civetta Italian Kitchen + Bar to open later this month.