Class Acts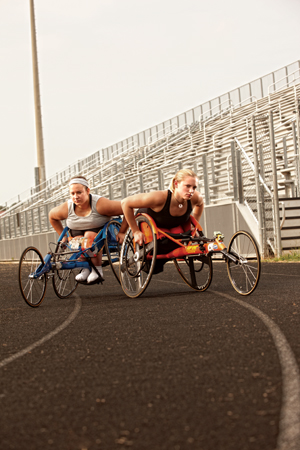 We're just as tired as you are of hearing about the doom and gloom in our public schools. So instead of rehashing the bad we turned to the good — as in some really amazing kids. From a musical prodigy and a BMX racing champ to teenage philanthropists and volunteers, these kids impressed us so much that we just had to share their stories. So chin up! There's more to our schools — and the students who attend them — than you may think
Three amazing kids:
Racing Queens: While the 1,600-meter race between Lindsey Good and Jill Moore was the first showdown of its kind in North Carolina High School Track history, those who cheered trackside at that cold, rainy meet remember it as a landmark in sportsmanship.
An American Kid in Beijing: Want to know what China is like? Just ask Concord High senior Jennifer Myers.
Extreme Home Makeover: Before A. J. Bodick, Amber Sullivan, and Gabe Tyson—then seniors at Central Academy of Technology and the Arts — entered the picture, Union County Habitat for Humanity had just three basic floor plans: a three-, four-, and five-bedroom layout.
Plus, click any photo below to begin a slideshow of even more amazing kids: