Coal Ash Hearings Today
Here's where to follow along on this important issue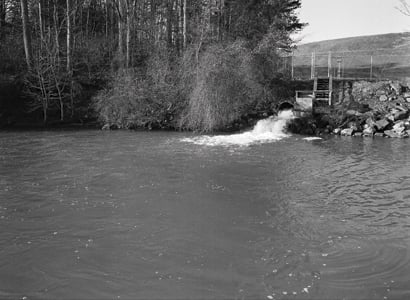 For our February issue, Charlotte journalist Rhiannon Bowman profiled David Merryman, who serves as the Catawba Riverkeeper. This was the subtitle of that story:
"David Merryman, charged with protecting the Catawba River, has a big job in any year. But in 2010, all 182 pollutant-discharge permits—including one for two high-hazard coal ash ponds on Mountain Island Lake (also known as "our drinking water")—are up for renewal. It's time for the Riverkeeper to get to work."
Early in the story, there is this passage:
"One of those permits gives Duke Energy permission to drain water from two unlined, high-hazard coal ash ponds into Mountain Island Lake, the source of 80 percent of Charlotte-Mecklenburg's drinking water.
'All day, every day these coal ash ponds are discharging directly into our primary drinking water reservoir,' says Merryman. 'I've not received any assurance that our river, its wildlife, or our drinking water is being protected by these permits.' "
One of the biggest debates around the issue of coal ash is how it's classified. Environmental groups as well as a lot of ordinary citizens wish to see it classified as hazardous waste, which would naturally require energy companies to take steps to keep it out of the environment, much less our drinking water. Energy companies, of course, disagree. Also, as you might guess, they employ a lot of lobbyists.
That's essentially what today's public hearing is about. The event has drawn a long list of speakers as well as protesters. The New York Times recently weighed in on the issue, coming down squarely in favor of classifying coal ash as hazardous waste:
"Coal ash, the byproduct of coal combustion, is a huge problem. Its toxins — which can include arsenic, lead and other heavy metals — can poison local water supplies. America's power plants produce 130 million tons of the stuff every year, enough to fill a train of boxcars stretching from the District of Columbia to Australia."
Bowman, who wrote the Merryman profile for us as well as a followup for www.charlottemagazine.com, is covering the hearings. You can follow her on Twitter at @RhiBowman, hashtag #coalash (or just check the widget below). She's also providing updates for Creative Loafing's website. This is important stuff which affects all of Charlotte's drinking water as well as any land close to the coal ash ponds, and well worth paying attention to.