Cold Weather, Warm Reception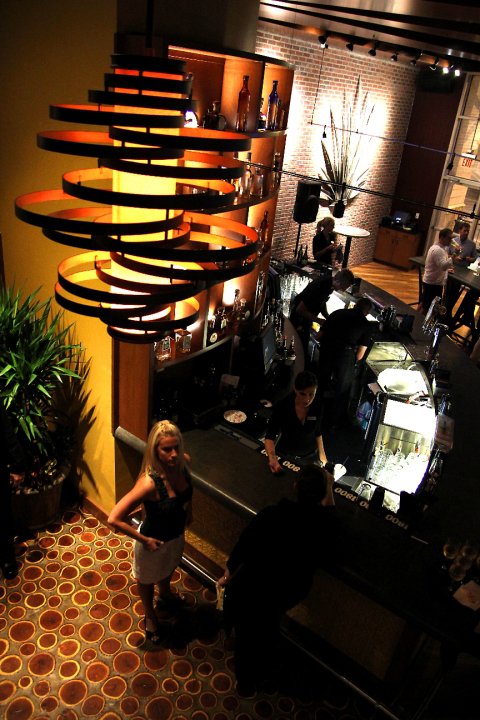 Don't let these frigid temperatures keep you from going out nights this week. Plus, it's warm inside these bars and lounges. Here are a few events where you can mix and mingle with some good people and for some good causes.
YAM Holiday Party
Tuesday, December 14
The Young Affiliates of the Mint invite you to get into the holiday spirit (with some spirits) in SouthPark. Come and talk about your love of art and anything else–except work. Start a tab and receive a free appetizer. 6-9 p.m. Free. Brio Tuscan Grille, 4720 Piedmont Row Dr. www.youngaffiliates.org.
Fourth Annual Code Red
Wednesday, December 15
Several of Charlotte's fiercest female promoters (Digital Divas, Pinkies Up, QC Information Broker, So Kel Eavents, Talk of the Town) have united for an "after-work pause for the cause" in recognition of AIDS Awareness Month. Monetary donations accepted as well as a toy drive for Regional AIDS Interfaith Network (RAIN). 6-9 p.m. Free. Vida Mexican Kitchen y Cantina, 210 E. Trade St., inside the EpiCentre. www.talkofthetownent.com.
Indulge
Thursday, December 16
This networking event, held in honor of AIDS Awareness Month, will feature complimentary desserts, drink specials, and raffle prize giveaways. A portion of the proceeds will go to the Youth Aids Foundation. Hosted by The Forbidden Fruitz (you'll want to meet this sexy bunch). Presented by Glam23 Events. 8 p.m.-12 a.m. $7. Loft 1523, 1523 Elizabeth Ave. www.glam23.com.
The Gathering 3
Saturday, December 18
Party for a good cause at one of the city's chicest lounges. The Sigmas of Charlotte and My Sister's House TLC will be collecting toys for children, non-perishable foods, and items for men and women's shelters. Music by DJ Bro-Rabb. Presented by The Sol Kitchen and Friends. 10 p.m. Cost varies; VIP available. The Sunset Club, 1820 South Blvd. www.thesolkitchen.com.