Coming up Roses
Pretty wedding pairings inspired by nature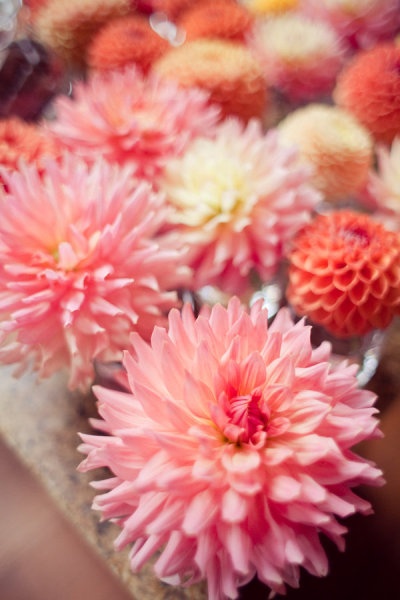 Happy March 1st! (And Friday). With spring just around the corner, I can't help but smile thinking of all the wonderful things this transitional season entails. From the first blooms to warm weather showers, the milder months before summer are something to savor. In anticipation of such, I've put together some stunning nature-inspired pairings entailing all the bright beautiful hues of the season. Like many things in life, it takes two!
"Some people refuse to settle for anything less than butterflies."
Engagement photo: Kristin Vining; Butterfly cupcakes: Delish
For low country nuptials, these floral print sandals couldn't be more perfect–or cheerful.
Sandal: Kate Spade 'Ila' (704) 367-5053; Floral arrangement: Flowers by Lingky
What better way to compliment bubblegum hued blooms than with pink champagne?
Mini Korbels: Korbel Champagne Cellars; Centerpiece: Lily Greenthumb's Wedding and Event Design
A newlywed kiss this beautiful would have any bride wishing for rain on the big day. Likewise, suspended umbrellas lit from underneath create an utterly magical backdrop.
Umbrella decor; Wedding photo: BlueSky Studios