Common Market South End is Now Open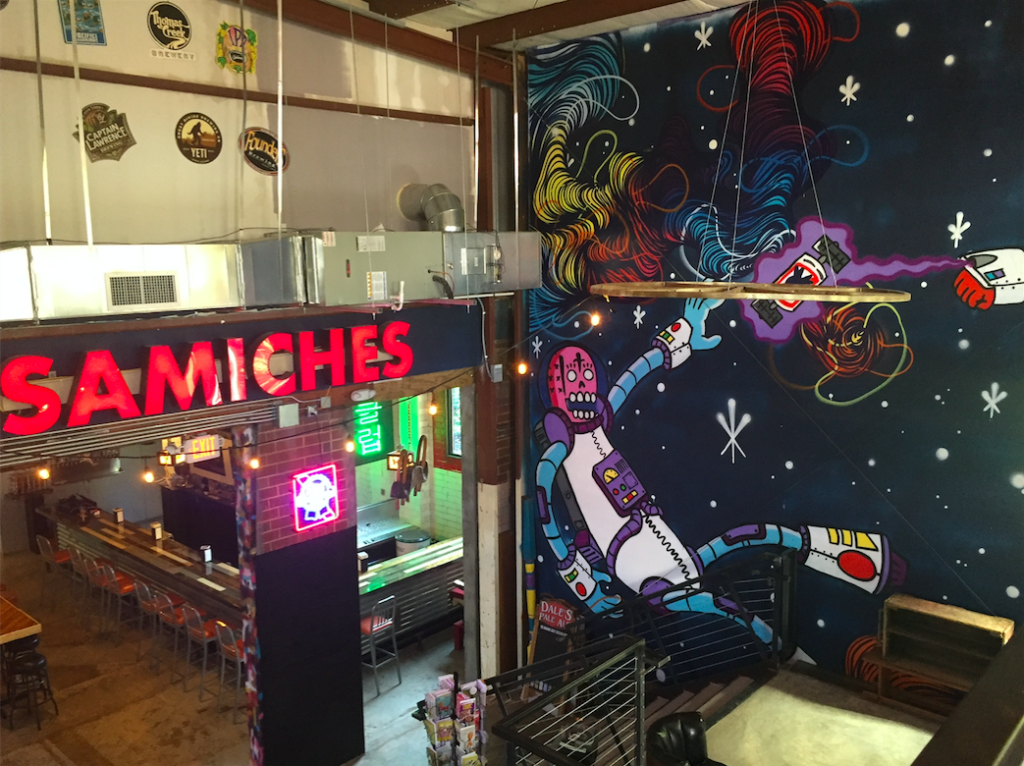 South End dwellers were devastated when neighborhood bodega Common Market closed on July 31, 2016. The store had become a place for locals to relax, catch up, grab a sandwich, or sip on a beer—it filled the void of community connectedness that Charlotte struggles with as a young city. Some might even say Common Market inspired the "new-ish food trend" in our city of bar/deli combos. For many South End residents, the CM Camden Avenue location was within walking distance and became a second home. When it closed, people didn't know where to go—they'd have to do more than just walk to get to the Plaza Midwood store.
It's been a little longer than expected (so it goes with most construction-related projects), but Common Market South End is finally open. The new location, conveniently located down the street from Charlotte magazine's offices, is at 235 W. Tremont Ave. Featuring 5,000 square feet of space inside and 2,000 outside, the new industrial-looking structure has an impressive patio.
According to Graham Worth, a new partner that was brought on as co-owners Chuck Barger and Blake Barnes moved to expand, the location will focus more on grab-and-go foods to serve its neighbors. Worth says each store takes on the identity of the neighborhood it's in, and he expects no different from the South End expansion.
For creatures of habit, you'll be happy to know that the team carefully packed up all the kitschy decor from the old location to be used in the Tremont Avenue store, and added new artwork, as well. The interior is a little more polished than Common Markets past, with a colorful mural over the staircase by Arko and Owl.
Just 1,153 steps away from the old grounds, the revamped concept is ready for action, just over two years later.
"It's finally here," Worth says. "I think we're relieved in a way… [the former Common Market South End] wasn't just a place to grab a sandwich, it was a place where people interacted as part of the community. You see it open back up and see how many people are so excited… It makes it all worth it in the end."
Welcome back to the neighborhood, Common Market.
This article has been updated from a previous version.