Could I-77 Toll Lanes Tip the Governor's Race?
Election results show trouble for McCrory, right in his home county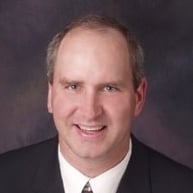 The last time John Hettwer voted for a Democrat, he was 23 and living in Wisconsin. Herb Kohl, of Kohl's department store fame, was running for U.S. Senate, and he won. That was in 1988.
For 20 years, Hettwer has owned a payroll services company in Cornelius. He's a low-taxes, business-growth man, a Republican to the core. Yet he's seriously considering voting for Democrat Roy Cooper for governor in November—and leading a campaign on Cooper's behalf—for a simple, and single, reason: Governor Pat McCrory supports the Interstate 77 toll lanes project. Cooper doesn't.
"I have never been a strong proponent of single-issue politics," Hettwer told me this afternoon, a day after primary election results illustrated the electoral threat the I-77 project poses to the governor. "But now I'm a single-issue voter … This bypasses all of that and goes directly to my quality of life."
Hettwer, the ex-board chair for the Lake Norman Chamber of Commerce, leads a group called The I-77 Business Plan, made up of a group of business owners who say the toll lanes project would worsen traffic and hurt their businesses for years to come. The group printed and handed out 15,000 fliers for the primary elections yesterday. Hettwer told me the group's members have talked about how they can take their message statewide, reaching out to voters in places like Kinston and Waynesville who have never driven I-77 in their lives.
The project marks the first time the state has outsourced a highway project to a private company—a concept adopted in other states, and with a spotty record. Just two weeks ago, a subsidiary of Cintra, the Spanish infrastructure company that holds the I-77 contract, declared bankruptcy on a road it operates between Austin and San Antonio. The state Department of Transportation announced that it would "reassess" its relationship with Cintra. Hettwer said it's an indication of how the failure of a similar project could hurt taxpayers throughout the state, whether they drive on I-77 or not.
"It is an interstate and intrastate problem. It's not just a north Mecklenburg problem," he said. "We are hopeful that when the governor considers the results from yesterday and the bankruptcy from two weeks ago, he'll decide it might make sense to cancel the contract."
It's hard to overstate how ferociously some people in the Lake Norman area oppose the toll lanes project, under which Cintra would operate 26 miles of added I-77 lanes, from Huntersville to Davidson, under a 50-year contract with the state. Construction is underway.
But the project's highly vocal and organized opponents—most notably Hettwer and Kurt Naas, who heads a citizens' group called Widen I-77—argue that the state could spend about as much money as it's invested in the toll lanes to simply add more free lanes. Toll lanes, they argue, would cost taxpayers, lock the state into a long-term contract with steep cancellation penalties, and do little or nothing to ease traffic.
As expected, McCrory and Cooper, the state attorney general, emerged from the primary elections yesterday as their parties' nominees for governor. The race is expected to be extraordinarily tight, and the primary results show something that should alarm the governor: Even though McCrory easily won a majority of Mecklenburg County Republicans' votes, he lost four precincts, all in Cornelius, to Robert Brawley, a former state representative who essentially ran on opposition to the I-77 toll lanes. (They're precincts 202, 208, 240, and 242 if you're really interested.) Even McCrory's victories in some Lake Norman precincts were far closer than expected for a sitting Republican governor in a reliably Republican area: Precinct 134 in Huntersville, for example, where McCrory won 486 votes to Brawley's 430.
The opposition doesn't add up to much for a statewide race. But given how close it's expected to be, neither candidate can afford to alienate voters they ordinarily could chalk up. Wouldn't that be a hell of a screw-turn, McCrory losing his governorship by pissing off a group of voters from his own party and home county?
Hettwer said he wants to "give the governor a little time" before he and his group start a full-blown, statewide campaign against McCrory over I-77. But if enough time passes without a change of heart or mind, he said, he'll be ready to call and knock wherever he thinks he needs to. "This will be here in November," he said, "unless he makes it not be here."