CPCC Wants You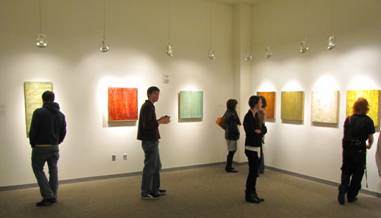 The Central Piedmont Community College Art Gallery is accepting submissions for art exhibition proposals.
Artists may submit paintings, drawings, mixed media, photographs, prints, ceramics, sculpture, furniture, jewelry, or fiber art for display.
The deadline for submissions is August 15.
The CPCC Art Gallery provides an opportunity for artists to exhibit their paintings, photographs, prints, sculpture, ceramics and other work at CPCC's Central Campus and to the Charlotte community. To submit your work for consideration, please send the following items to the attention of Grace Cote, Gallery Coordinator, Central Piedmont Community College, P.O. Box 35009, Charlotte, NC 28235-5009:
• 10 to 20 digital images on a CD
• An image list, detailing the title, date, medium, and dimensions of your work
• A cover letter, detailing your exhibition proposal
• A resume and biography Please note: all prints and photos must be original and printed by the photographer.
Digital submissions will not be considered, and there is no entry fee.