Crave Warmth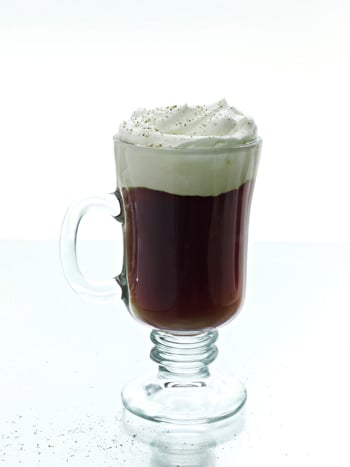 On chilly fall evenings, traveling too far from your sofa and fireplace can sound pretty unappealing. That's why we're showing you how to bring a taste of Crave Dessert Bar — Charlotte's hip new dessert bar and lounge — to your coffee pot with its classic Carolina Coffee drink. If you do decide to ditch the couch to venture to this Third Ward hot spot for some sophisticated sweets, try the hot drink with the Berry Berry Wild, a decadent berry tart topped with sorbet.
See page 50 for more information about Crave Dessert Bar.
THE RECIPE
Your choice of coffee
(light or dark, regular or decaf)
1 ounce Kahlua
1/4 ounce Triple Sec
Top with whipped cream and sprinkle with cinnamon and nutmeg.