Creating a Better Burger
The James Beard competition is being taken up in Charlotte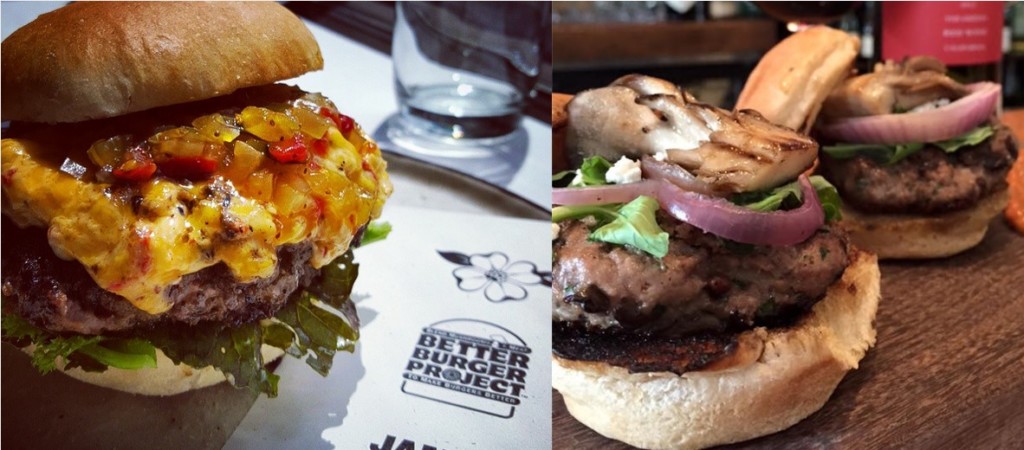 Bonterra and Dogwood Southern Table & Bar have risen to the challenge of creating a better burger.
Chefs at both eateries have decided to take part in the Better Burger Project – a contest sponsored by The James Beard Foundation in an attempt to create "a more delicious, healthy, and sustainable burger." The challenge – open to any and all restaurants throughout the nation – is to create a tasty burger by blending the ground meat of the chef's choice with at least 25 percent fresh, cultivated ground mushrooms. Burgers are served through July 31, 2015.
Diners at Bonterra and Dogwood must then upload pictures of the burgers to Instagram. The five chefs participating in the contest with the most photo uploads for their burgers will win a trip to NYC for an opportunity to cook their better burger at the James Beard House in October where they will compete for top prize and bragging rights.
So, what's on the menu?
At Dogwood Southern Table & Bar, the team has crafted a beef burger studded with cremini mushrooms that have been cooked in a shallot butter. The burger is served up with pimento cheese, a sweet roasted corn aioli, green tomato relish, and tangy mustard greens – all stacked together on a sourdough bun.
At Bonterra, hen of the woods mushrooms are paired up with a rich lamb burger before being topped off with feta, peppery arugula, and salty black olives on a sweet brioche bun.
So head to Bonterra and Dogwood, grab that burger, snap a pic, and cross your fingers that one of our Charlotte chefs gets a chance to show his beef in NYC!