Critic's Corner: SOCO Gallery, Bechtler Museum of Modern Art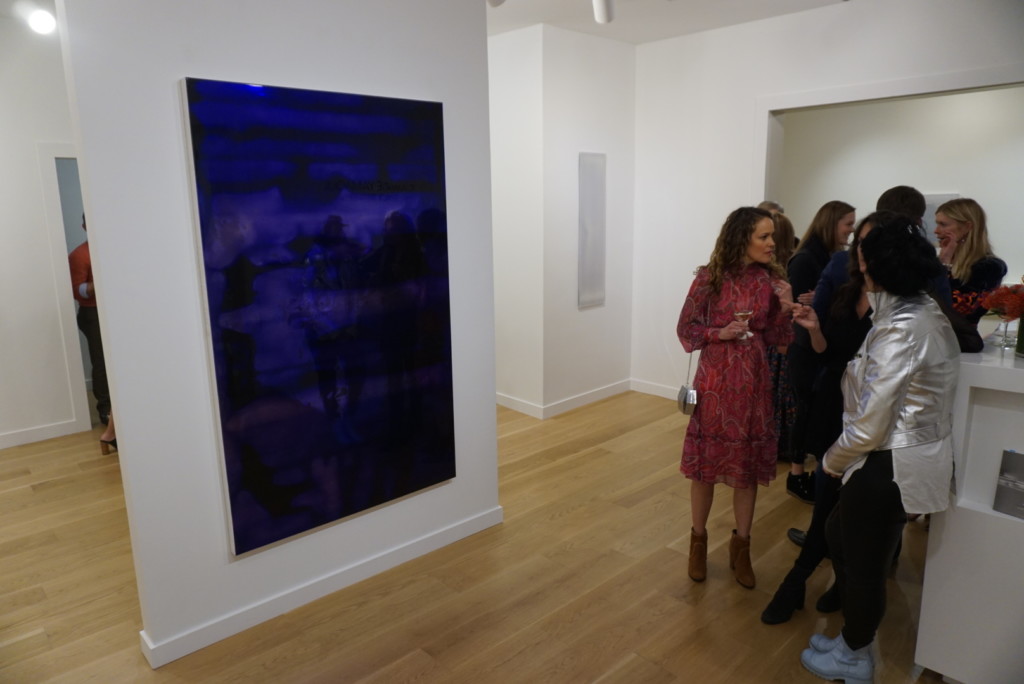 Review: Carrie Yamaoka's The Space Between at SOCO Gallery
SOCO Gallery recently delved into abstraction with paintings from San Francisco's Clare Rojas. The space's latest show, Carrie Yamaoka's The Space Between, further pushes the gallery into uncharted curatorial waters with the New York artist's Minimalistic work. The descriptor "reflective" would have a double-meaning for these pieces: Most of them are literally reflective, with a base coat of Mylar covered in urethane resin, and each requires a moment to be reckoned with.
There's a luminous, otherworldly elegance to Yamaoka's show, and the added mixed-media component brings surprises upon inspection. But there's a quick impulse to get out of the way in front of stand-outs like the bending "72 By 18 (Deep Blue Fade)," as to not muddy the meaning of the work with the viewer's reflection. But buried below all of the layers of Yamaoka's work, a realization: This is the artist's intention. It's more than just a confrontation with the glossy materials: The "Space Between" the viewer and the art becomes nonexistent.
The mere presence of the show emphasizes yet another point: SOCO isn't done evolving. This is a gallery that kicked off its permanent space with a buyer-friendly, summer-themed show in May 2015. While I wouldn't call The Space Between a difficult show, it further solidifies the Myers Park venue as a place for varying relationships with its work.
***
The Bechtler Museum of Modern Art's fourth-floor gallery is where its largest, grandest exhibitions take place. That's where Bechtler Collection: Relaunched and Rediscovered, one of the museum's most comprehensive and best offerings to date, currently resides. The second-floor gallery often contains quieter studies on single artists or mediums.
Alberto Giacometti: 45 Drawings Portfolio continues that tradition. The prolific Swiss artist is perhaps best known for his distorted, figurative sculptures and a sweeping impact on several movements. Three years before he passed away, he worked with art scholar and publisher Lamberto Vitali to craft a portfolio that represents five decades of evolution as an artist.
As the exhibition is a mostly static, chronological collection, curator Jen Edwards makes a handful of subtle choices to supplement the fascinating journey represented in 45 Drawings Portfolio. The accompanying text offers insight and narrative hidden within each of the works; the dark gray matte within each frame and lavender backdrop reveal the details of each piece.
The show may not carry the initial wows of the fourth-floor Warhols and massive Maud Gatewood works. Yet this show serves as more of a quiet look into the creative process, a complement to an accomplished sibling.