Crowd Control
Tips on table placement for small space receptions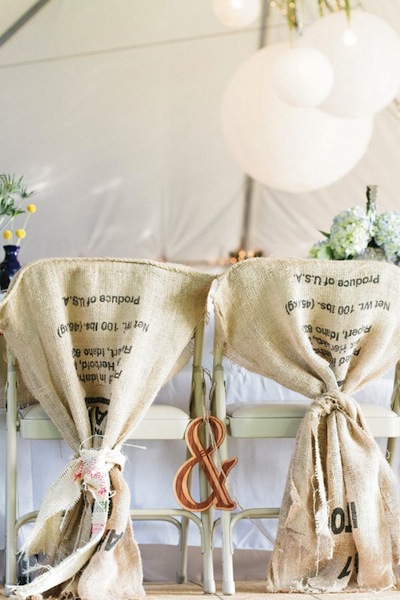 Sometimes a space itself is so perfect that the mere ambience outweighs it all. And while this type of romanticism and allegiance to proves helpful in the planning process, it will likely result in a few predicaments while working around its drawbacks. So if limited space is your key dilemma, don't fret. Having worked with my fair share of small reception spaces, I've gathered more than a few tricks to maximize space and avoid a clutter effect. Of course you can only have your cake and eat it to an extent in this situation. Always keep in mind that if a 300-person dinner and intricate buffet are items at the top of your list, even the loveliest venue will only work if it has the space to accommodate such. You'll also note every venue has a cap on maximum occupants. That said, once you've narrowed down your guest list and are looking to order linens and tables and coordinate with your florist for centerpiece options, here are some tips to making the most of a spall reception area.
In the mix
Long tables work well to get large counts of people into narrow spaces. But rounds will add dimension to the room as well as create more walking space between tables. So don't shy away from using both options. It actually comes together in a haphazardly beautiful way.
Separation Anxiety
Dinner and dancing need not take place in the same room. If you're working with a more-than-cozy space for eating, think about designating your dancefloor elsewhere. Maybe your dinner takes place under a tent on the lawn and dancing on the porch of the house. Ask your venue what rooms are available, and if there's a second room, relocate dancing to it.
Outliers
An easy fix to create more space: move the alcohol stations outside the space. You can hire a few extra hands to refill drinks during the salad course, and before the wedding toasts begin. But otherwise guests will not be put off in the slightest if they have to run to the adjacent room or just outside your tent to get another drink. After all, open bar is open bar, and guests are happy no matter where said bar is located.
Buffet or Bust
When it comes to limited space dinner venues, keep in mind that a plated dinner will always work best. Food stations and buffet lines will only add to foot traffic and more space occupation. If you're set on food stations for budgetary reasons or other, opt to have all or some in adjacent or outlying areas, like I mentioned for bar areas.
Less is More
Opt out of extravagant centerpieces and ornate table linens. Go for soft pastels and neutrals when it comes to table cloths and runners. They'll open up a small room immediately. As per centerpieces, keep them contained. While the world is your oyster in the way of flowers and votives, you'll want to avoid taking up too much table space. With fewer tables and more guests per table, it's important to keep ample space for plates and glassware. If it's in your budget, think about hanging fixtures and florals. This way you get the full effect of over-the-top fairytale decor while keeping tablespace open for guests.